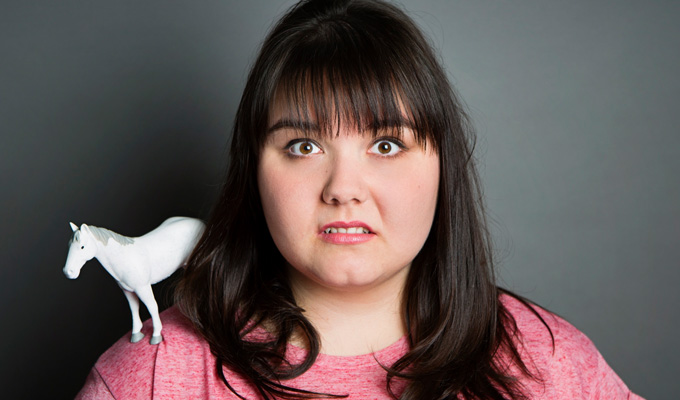 Sofie Hagen joins the great Danes
Sofie Hagen has been nominated for Comedian of the Year in her native Denmark, for her debut stand-up show Bubblewrap.
The show, which won her best newcomer at last year's Edinburgh Fringe, twice sold out the 650-seat Bremen Theatre in Copenhagen in February.
However she says she is the underdog in the online vote, as she is up against famous Danish comics Simon Talbot, Jonatan Spang and Ruben Søltoft.
Hagen, who is based in London and currently back in Edinburgh with her second show, Shimmer Shatter, said: 'I am absolutely gobsmacked. I am speechless. I don't know how this happened. Being nominated alongside comedians who were famous when I started out... It makes me so endlessly happy. Which is good, because I don't stand a chance.'
The award will be handed out at the Danish Comedy Gala on September 1, an event that will be televised on September 11.
Published: 8 Aug 2016
What do you think?