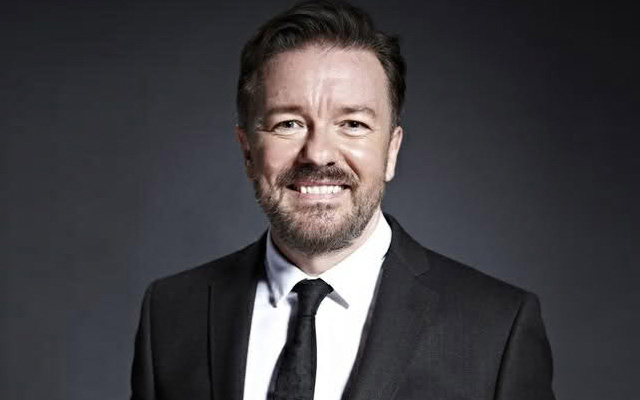 Bafta LA to honour Ricky Gervais
Ricky Gervais is to receive the annual comedy award handed out by Bafta in Los Angeles.
The comic will receive the Charlie Chaplin Britannia Award for Excellence in Comedy in October, off the back of his latest movie David Brent: Life Of The Road.
Bafta Los Angeles chief executive Chantal Rickard said: 'Ricky Gervais is a comic genius. He is provocative, edgy, and his observations on life have brought us some of the best comedy moments ever in television and film.
'He crosses the pond with consummate ease, continues to push the comedic boundaries, and we're looking forward to raising a glass to his incomparable talents at the Britannia Awards.'
Jack Whitehall will host the ceremony at the Beverly Hilton Hotel. for the second time.
Previous winners have included Amy Schumer, Julia Louis-Dreyfus and Sacha Baron Cohen – who made headlines when he pushed woman out of her wheelchair and off the stage during his 2013 acceptance speech.
The event will also honour Ang Lee will an award for excellence in directing, and Samuel L. Jackson for worldwide contribution to entertainment.
Published: 19 Jul 2016
What do you think?