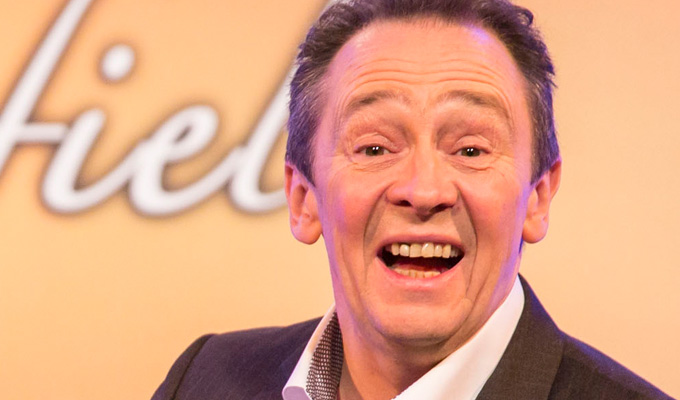 Paul Whitehouse joins Death Of Stalin cast
Paul Whitehouse has joined the cast of Armando Iannucci's movie The Death of Stalin.
The comic will play Bolshevik Politburo member Anastas Mikoyan in the Soviet-era satire, which starts filming today.
Whitehouse joins a previously announced cast that includes Michael Palin as Soviet Foreign Secretary Molotov.
Transparent's Jeffrey Tambor will play Stalin's official successor, Georgy Malenkov; Simon Russell Beale will be chief torturer Lavrentiy Beria; Steve Buscemi, will be Nikita Khrushchev and Paddy Considine will be Comrade Andryev, Head of Radio Moscow.
Iannucci said: 'The Death of Stalin has everything: comedy, tragedy, truth, lies, life, death, bravery and cowardice. All under the shadow of Stalin's Terror. So I'm really pleased we have an amazingly multifaceted cast who can give us all these things and more.
'It's an unbelievable ensemble — great actors, brilliant comedians, fantastic personalities — and together they give us all the horrific drama and base absurdity of the crazy last days of Stalin and the power-struggle to succeed him.'
The film, set in the days following Stalin's collapse, depicts his core team of ministers tussling for control. 'Some want positive change in the Soviet Union, others have more sinister motives,' says the press statement about the movie. 'Their one common trait? They're all just desperately trying to remain alive.'
Iannucci's work charting the desperate behind-the-scenes political chaos on Veep and The Thick Of It are likely to stand him in good stead.
As well as directing, Iannucci wrote the script with David Schneider and Ian Martin, who also worked on Iannucci's TV satires, based on the graphic novel The Death of Stalin by Fabien Nury and Thierry Robin.
Earlier this month, Iannucci tweeted a picture of the production office which managed to spell his name wrong
Off to a good start. #DeathofStalin pic.twitter.com/qsmyT08Ees

— Armando Iannucci (@Aiannucci) June 8, 2016
Published: 20 Jun 2016
Recent News
What do you think?