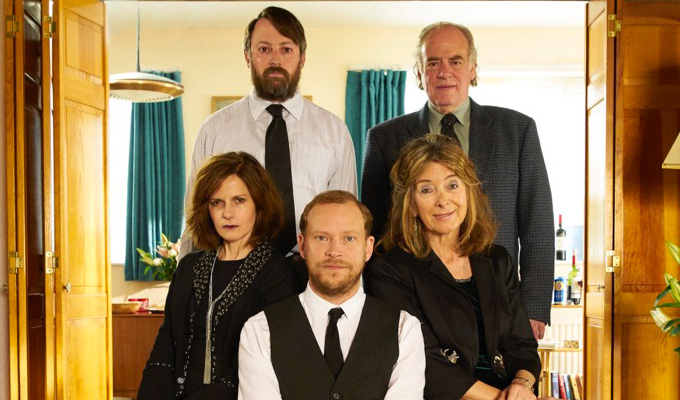 Mitchell & Webb's new comedy set in a pub
David Mitchell and Robert Webb's new comedy Back will be set around a pub, it has been revealed.
More details have emerged of the new Channel 4 pilot, which Chortle first reported on last week.
In the show, Mitchell plays Stephen who achieves a long-held Ambition when he inherits a pub from his father, but is quickly overshadowed by his charismatic former foster brother Andrew, played by Webb, who turns up out of the blue at the funeral.
Also in the cast are Julia Deakin, probably best known as Spaced's Marsha, who plays Stephen's mother, and Louise Brealey, Sherlock's Molly Hooper, who plays his sister. Neither character has any interest in the family business - they're 'creative', with weed to buy and energy-centres to rebalance.
As we reported last week, the script is being written by Simon Blackwell, who wrote four episodes of Peep Show as well as more recent work on Veep.
Phil Clarke, Channel 4's head of comedy, said: 'To have Mitchell and Webb and Simon Blackwell working together is a very exciting prospect. It's a unique configuration of some seriously big comedy minds.
'Simon has written a very funny and clever script with a strong emotional heart that takes Robert Webb and David Mitchell in a new and genuinely intriguing direction.'
And Kenton Allen, chief executive of programme-makers Big Talk called the team 'a supergroup of incredibly witty individuals'.
The Thick Of It's Olivia Poulet also appears in the pilot, and was seen shooting scenes around Stroud in Gloucestershire with Mitchell last week.
Ben Palmer, who helmed The Inbetweeners Movie, is directing the half-hour pilot.
Speaking last year to promote the final series of Peep Show, Mitchell and Webb described their new comedy as being set 'in a very different world to Peep Show' and 'very much more middle-aged.'
Published: 29 Apr 2016
What do you think?