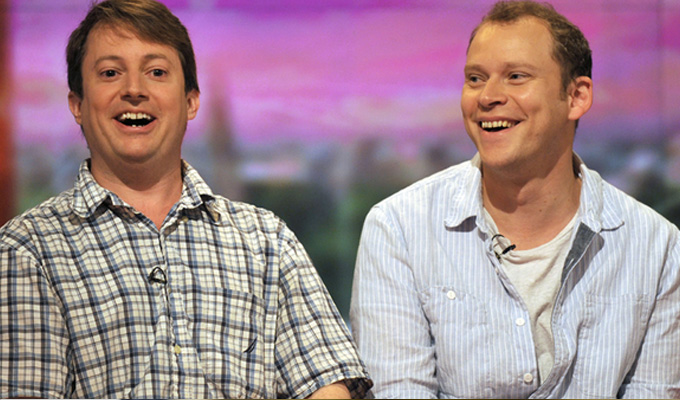 Mitchell and Webb shoot new comedy Back
Filming has begun on David Mitchell and Robert Webb's new sitcom pilot.
Provisionally titled Back, the Channel 4 comedy is written by Veep's Simon Blackwell and also features The Thick Of It's Olivia Poulet and Sherlock's Louise Brealey.
Mitchell and Poulet were seen shooting scenes around Stroud in Gloucestershire earlier this week, with leaked images of the script suggesting Mitchell's character Stephen has recently lost his father.
One shop on Stroud's Bedford Street had been turned into a funeral director's and further scenes were shot at the nearby cemetery.
The pilot is produced by Channel 4's head of comedy, Phil Clarke.
Blackwell, who wrote four episodes of Peep Show, has won two Emmys for his work on Veep, on which he was also an executive producer.
His other credits include The Thick Of It and its spin-off film version, In The Loop, Chris Morris's film Four Lions and The Armstrong and Miller Show.
Speaking last year to promote the final series of Peep Show, Mitchell and Webb described their new comedy as being set 'in a very different world to Peep Show' and 'very much more middle-aged.'
-by Jay Richardson
Published: 21 Apr 2016
What do you think?