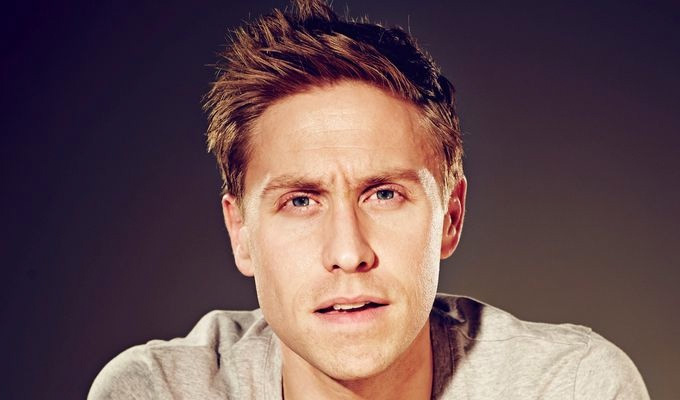 Russell Howard takes his mum on tour
Russell Howard is making a US road trip show – accompanied by his mother, Ninette.
Comedy Central has ordered two series of the pair exploring the weird and wonderful aspects of America. Six 30-minute episodes of the travelogue will be filmed on the east coast and six on the west, as he tours his stand-up.
Currently untitled, the show is part of a 22-programme deal Howard made with the channel which also includes Stand Up Central, returning for a second series next month.
Speaking to the Washington Post last year, Howard said that 'It's a fun way of doing it and then exploring all the different layers of America with my mum.
'It's just such a rich and diverse country, even the train journey from New York to Washington for an English person is absolutely fascinating. You just see how broken it is on the way.
'It's incredible because we still have this idea of, you know, "America! Fuck yeah!" To see pylons bent over, just like drifting into the river, and then you go past Baltimore and go "shit," and suddenly you're in Washington and it's amazing! But there's loads of homeless people everywhere.
'I'm interested in those kind of subtleties that you only tend to get at ground level. It doesn't make [the US] any less intoxicating, it just feels like America is a slightly dying showgirl: She's still beautiful, she's still got it where it counts, but if you look close …'
Jill Offman, managing director of Comedy Central, told Broadcast magazine in 2014 that 'The celebrity travel genre is well worn, so we'll be looking at turning that on its head and being super-ambitious'.
However, the comedian-travelling-with-their-mother trope has since become a familiar one, with Baz Ashmawy currently shooting the Emmy-winning third series of 50 Ways To Kill Your Mammy for Sky One and Romesh Ranganathan's Asian Provocateur, featuring his mother Shanti, set to return for a second series on BBC Three.
Howard's travelogue will be made by Liberty Bell, owned by Avalon Entertainment, the TV arm of the comic's management agency, who previously made Al Murray's German Adventure, the Three Men series with Dara O Briain, Griff Rhys-Jones and Rory McGrath and Dave Gorman's Modern Life Is Goodish.
Avalon say: 'In addition to watching him perform in front of an international audience, viewers will have the chance to get to know the man behind the jokes as they follow him on the road, witnessing his interactions with the array of colourful characters he meets as he travels across the country.'
Howard will be visiting the States in May 2017 as part of his Round The World tour, with eight dates including New York, Washington, Boston, Chicago and San Francisco.
Ninette has been a regular source of anecdotes for his stand-up. Here's a clip in which he talks about the many ways she embarrasses him from the first series of Stand Up Central:
- by Jay Richardson
Published: 8 Apr 2016
What do you think?