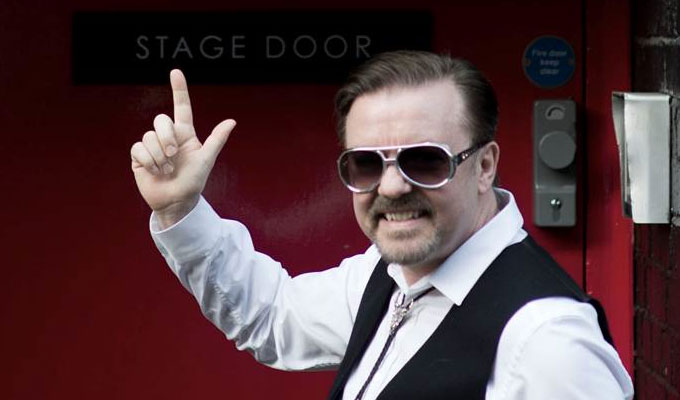 Ricky Gervais returns to stand-up
Ricky Gervais is returning to stand-up, six years after he last took to the stage.
The comic has booked in some warm-up gigs with the aim of working up to a new tour.
He said: 'I've booked a couple of secret stand-up gigs to see if I still like it, and I'm going to go along and chat for an hour or so.
'I've been meaning to do it for ages. If you don't count the Golden Globes, it's been six years since I've written and performed stand up.
'I feel like I've become a recluse for the past year doing two films. I feel like I've been out of the loop a little bit, but it's lovely to be back.'
Gervais, 54, was speaking to Radio 1's Greg James, in an interview that also plugged his forthcoming film David Brent: Life On The Road, which he said was 'more tragic' than The Office, as his now fiftysomething creation tries to make it as a rock star.
Published: 8 Apr 2016
What do you think?