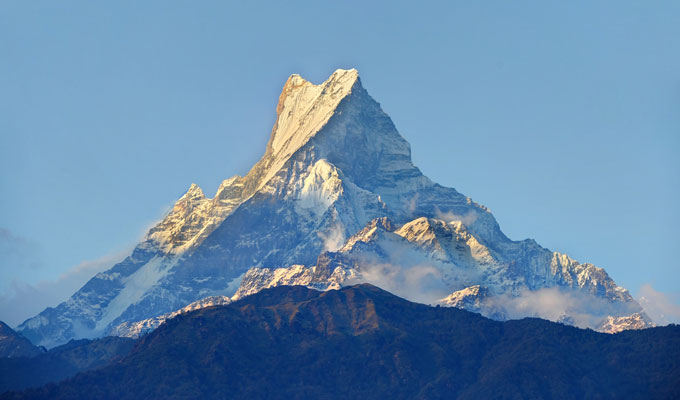 A comedy high
A whole new batch of comedians are planning to set a new record for the world's highest stand-up gig on land, with a performance at Everest Base Camp.
Alan Davies, Tommy Tiernan, Craig Campbell, Dom Joly and Glenn Wool were among those who had planned to make the expedition to 5,365m above sea level next month.
However, all have now dropped out: Campbell and Wool due to medical reasons, the others because of other work commitments
They have been replaced by a new quartet: Martin Mor, Wayne Deakin, Mickey D and Tom Wrigglesworth.
They will be accompanied by comedy fans as they take on the tough nine-day trek to the base camp in Nepal, where they will be the audience for the gig on April 16. Then there's a three-day trek back down again.
En route, they will battle overwhelming tiredness, struggle to acclimatise to the high altitude and face night temperatures as low as -10C as they make their way towards Everest's south side.
Wrigglesworth joked: 'It's one small step for mankind. One giant leap for Tom.'
However Micky D is no stranger to gruelling challenges, having been put through special forces training for the Channel 4 show SAS: Who Dares Wins.
The expedition had originally been planned for October 2014, but was postponed over safety fears following an avalanche which killed 14 Sherpas. Rhys Darby and Ardal O'Hanlon had also planned to be on the original trip.
Each participant will pledge to raise at least £1,000 for Save the Children, as well as the £2,250 cost of the trip – and organisers are still looking for people to sign up.
Published: 21 Mar 2016
What do you think?