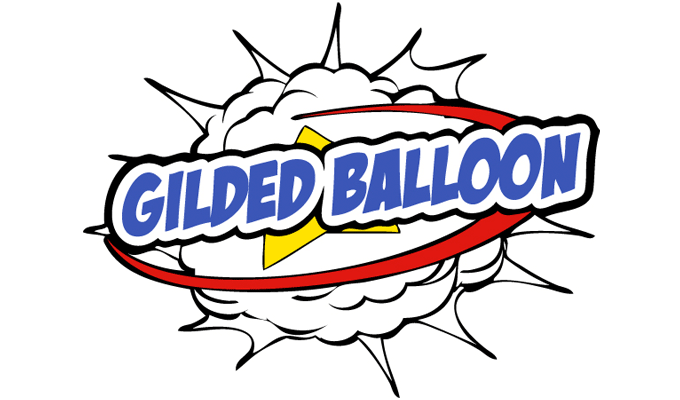 Gilded Balloon to offer 'pay what you want'
The Gilded Balloon is to run a 'pay what you want' model for shows in the Edinburgh Fringe venue it poached from the Free Festival.
It may allay some fears that comedians expressed following yesterday's news that one of the 'big 4' had moved into the Counting House, which has hosted free shows for the past nine years.
Rob Deb wrote on Facebook: 'I think it's very sad and frankly not the wisest of moves on their part… It's not so much the shows, but rather what this says about some of the working practices of, ahem "professional" chains. It's a pretty poor show to my mind.'
Sy Thomas said: 'What a crying shame. What a wonderful free venue that was.'
And Irish comic Gary Lynch added: 'A pity. I ain't sure performers are gonna want to pay for a Balloon venue which is clearly not a Balloon venue. Hopefully a short-lived change.'
John Fleming, who organises the Malcolm Hardee Comedy Awards in the venue was the most outspoken critic. In his blog he repeatedly calling it a 'cynical and amoral move' from the Gilded Balloon, saying it was far from representing the spirit of the Fringe.
But the announcement that the Gilded Balloon will be copying Bob Slayer's model of paid tickets guaranteeing entry with everyone else being asked to contribute may go some way to mitigate the fears of paid-for venues attacking the free model.
Gilded Balloon artistic director Karen Koren also pointed out that she was the first to run shows in the venue in the 1990s, around the time she became a full-time comedy promoter. And she revealed long-term hopes of making the Counting House a year-round comedy club.
She said: 'When The Counting House agreed to work with Gilded Balloon again this year I was thrilled. I have so many wonderful memories of the times I had there from 1991 when I first started it as a year-round comedy venue. Eddie Izzard, Lee Evans, Phill Jupitus, Meera Syal and many of the UK's now favourite comedians all performed there at the start of their careers.
'I am so happy to have been given this opportunity to return and hope one day to be able to turn The Counting House back into one of Edinburgh's year-round "go-to" comedy venues.'
Published: 26 Feb 2016