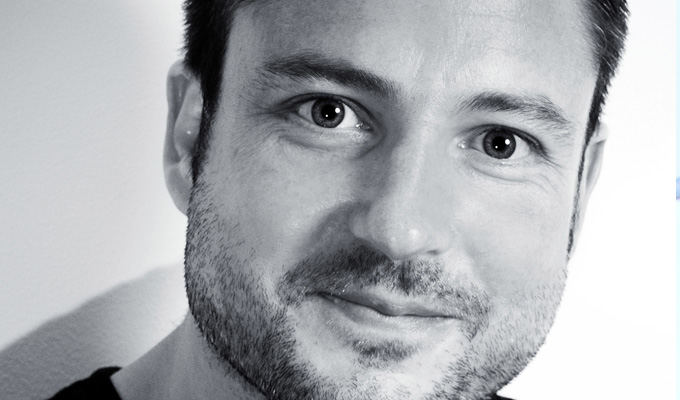 I'm going to gig my way from Land's End to Edinburgh
Stand-up Damian Kingsley is to travel from Land's End to Edinburgh, without spending a penny.
He will perform 120 shows on the 550-mile route, raising money for homeless charity Shelter. Every day he will have to find a place that will let him spend the night for free, eat donated food, then either walk or cadge a life to the next town.
And in return for any favours, he's promising to do extra impromptu gigs on the way.
So far he has about 45 of the more formal shows looked in, and hopes to have closer to 90 organised by the time he sets off on March 24. 'The rest I'll have to work out en route – although I'm not sure how yet,' he says.
'I've planned the distances between each gig so I should generally be able to get to them on foot. But I'm likely to end up performing on the street and mowing lawns in exchange for the use of a washing machine or somewhere to lay my sleeping bag.'
'So far, take-up has been really good from venues. Most are country pubs and inns, who are often offering to put me up and provide a meal, but I'm also doing it at other venues like arts theatres, Working Men's Club – mainly in villages and small towns.
'I don't know what I'm doing for the ones that can't offer accommodation.  I'll have a tent and sleeping bag as a back-up and I'm watching Bear Grylls fanatically so I can apply his survival tips to the dangerous Cornish wilderness.'
Shows will be free to get in, with a voluntary donation to Shelter at the end and he's hoping guest comedians will perform in each show. The tour, called Knock Knock, will get him to Edinburgh in time for the Fringe at the start of August, and he'll use the gigs to polish material for his first hour-long show at the festival.
' I am as worried as I am excited about the tour,' he said. 'Out of 120 gigs, lots of which don't normally host comedy, I'm sure there will be some tough nights. I keep having these recurring visions of me dying on my arse in a village in the middle of nowhere, trying and failing to sleep in a tent, worried that the farmer who owns the field I'm in will appear with a shotgun, then having to lug all my stuff 14 miles to the next gig like an unfunny wandering minstrel.
'I also worry I'm a bit too short-tempered to put up with it all, but then when you think about Shelter and people who are genuinely homeless and don't have the support I do, it makes me sound like a whinging little prick.'
Kingsley says he'd long wanted to help the homeless,but it was a series of upsets in his own life that spurred him into action. 'Last year, all around the same time, I split up with my fiancé and lost my job and my flat,' he said. 'That certainly made me put things into perspective, and as I suddenly had a lot of free time, I finally made a start on this tour idea that I'd had a couple of years before.'
His target is to raise £7,000 by the end August, including donations taken at his Free Fringe performances. Kingsley adds: 'I'll be ranking towns by how much they donate so we'll find out which is the most generous and which are tight.'
For more details, including a donation link, visit his website.
Published: 23 Dec 2015
Recent News
What do you think?