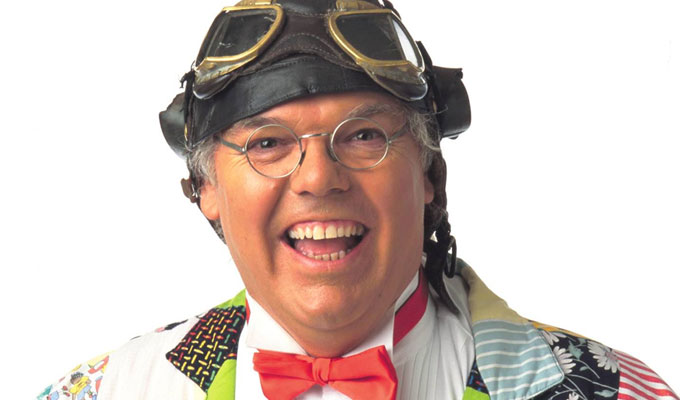 Chubby Brown: I'll release no more DVDs
Roy Chubby Brown is to cease releasing DVDs admitting: 'My day has passed'.
The 70-year-old comic has made a fortune from the 25 shows he has released on DVD and video, but says the rise of the internet has decimated the market.
In an interview with the Hull Daily Mail, the crude stand-up says: 'It's the last DVD I'll release, because time has caught up with us.
'If you do a show now, there'll be someone recording it in the audience and it'll be on YouTube ten minutes later; it kind of makes releasing DVDs redundant.'
His first VHS was Inside The Helmet in 1990, and he has put out a new stand-up show every year since, with titles such as Clitoris Allsorts, Too Fat To Be Gay and Pussy And Meatballs. He also released a spoof sci-fi film, UFO, in 1993.
His final title, Roy Chubby Brown Hangs Up His Helmet, was recorded in August, and is out on November 16.
However, the comic – real name Royston Vasey – insists he's not retiring from live shows as 'performing is like cocaine to me'.
Published: 8 Nov 2015
Recent News
What do you think?