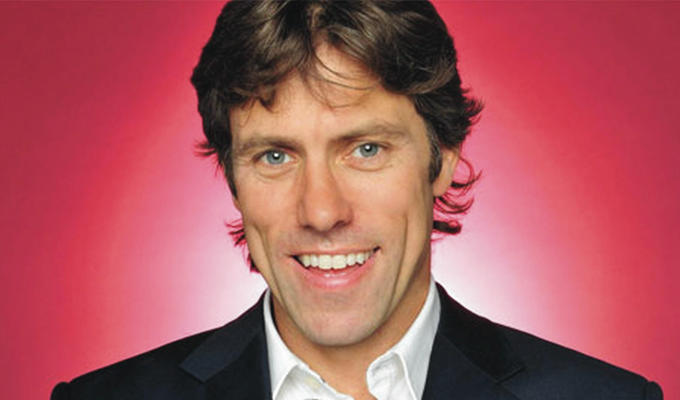 John Bishop is UK's top-earning comic
John Bishop was the UK's highest-earning comedian last year, netting more than £5million.
That's according to wealth magazine Forbes, which put the Liverpudlian in the global top ten of comedians according to income. He was the only Brit to make the list, coming in at No 9.
Jerry Seinfeld again topped the list with estimated earnings of $36 million (£23.3million) this year. It's the fourth year he made the cut, thanks to syndication deals for his show Seinfeld, and live tours.
Second placed was Kevin Hart, with $28.5million, boosted by his film career.
The magazine said: 'Bishop is making rounds with his touring, and, as is common with popular Brits, he has managed to secure BBC spots, including his annual Christmas special.'
He played only 12 gigs during Forbes's scoring period, but clearly coined it in at each one.
Here is Forbes's list, which counts only comics whose primary source of income his from ticket sales.
1. Jerry Seinfeld $36
2. Kevin Hart $28.5
3. Terry Fator (ventriloquist and former America's Got Talent winner) $21.5m
4= Jeff Dunham $19m
4= Russell Peters $19m
6. Aziz Ansari $9.5m
7. Louis CK $9m
8.Gabriel Iglesias $8.5m
9. John Bishop $8m
10. Dave Chappelle $7.5m

In one 2013 list of UK comedians' earnings, Bishop came third behind Peter Kay and Michael McIntyre; while another survey that year put McIntrye as the world's best-paid comic, netting £21million from touring in the previous 12 months.
McIntrye has only just embarked on a new tour, so it's unlikely to have been included in Forbes' calculations for its 2015 list; while Kay has not been on tour, but reunited the Phoenix Nights cast for a series of charity gigs in Manchester earlier this year.
Published: 21 Oct 2015
What do you think?