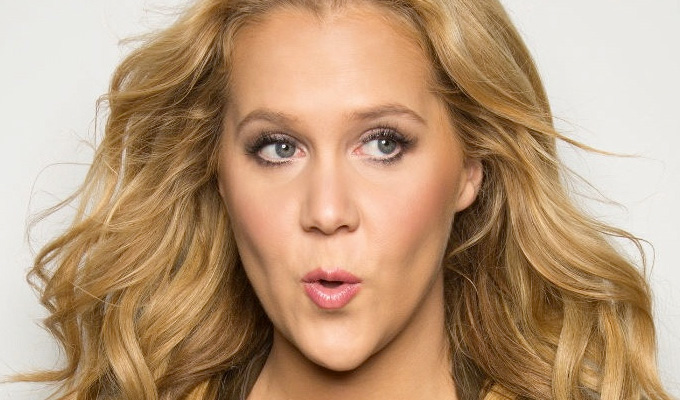 Amy Schumer to write her memoirs
Amy Schumer is to write her memoirs.
The book, provisionally titled The Girl With The Lower Back Tattoo, is set to be released late next year.
It comes after she signed a deal with publishers Gallery Books said to be worth more than $8million.
They say it 'will feature personal and observational stories from Schumer that range from the raunchy to the romantic, the heartfelt to the harrowing'.
The outspoken Schumer, said: 'Believe it or not, there's actually more I have to say.'
And Carolyn Reidy, president of Gallery's parent company Simon & Schuster, added: 'Now readers will have the opportunity to meet Amy Schumer as a writer of real talent, a daughter, a sister, and a young professional making her way in the world.'
She joins a raft of American comedians signing big-money publishing deals. Tina Fey received a reported $6million advance for her book, Bossypants, which went on to sell two million copies. Lena Dunham got $3.7 million for Not That Kind of Girl and Aziz Ansari got $3.5 million for Modern Romance.
The deal comes after Schumer won an Emmy on Sunday night for her Comedy Central show Inside Amy Schumer, which has been renewed for a fourth season; while Trainwreck, the film she wrote and starred in, has proved a box office hit, earning $137.7 million worldwide.
Published: 24 Sep 2015
What do you think?