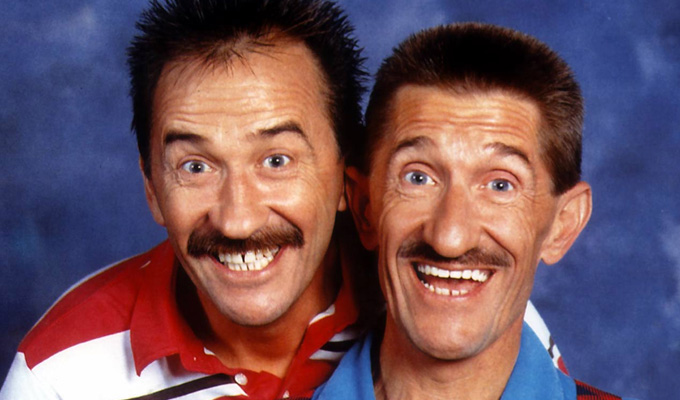 Pointless Celebrities to make a comedy special
COMEDY stars are to take part in a special edition of Pointless Celebrities this autumn. The teams on the September 26 episode of the BBC One quiz will be Doon Mackichan and Nigel Planer; Adil Ray and Kevin Eldon; Nerys Hughes and Jeremy Dyson and The Chuckle Brothers.
THE UDDERBELLY is heading to Hong Kong. The Edinburgh Fringe and London South Bank venue shaped like an upside-down, purple cow is making its first trip overseas to take part in the Great European Carnival from December 4 to February 14.
DAVID WALLIAMS has announced the name of his new children's novel as Grandpa's Great Escape. It is about a pensioner who believes he is back in World War Two when he was a RAF fighter pilot. It will be released on September 24.
DEMETRI MARTIN is to release his next special via Netflix. Live (At the Time) will premiere on the streaming service on Friday August 14.
AMERICA's NBC network has axed Amy Poehler's new comedy Welcome To Sweden. The second episode of the second season has just aired but executives have already decided not to order a third, Ace Showbiz reports. Poehler was executive producer on the show which starred her brother Greg.
Published: 30 Jul 2015
What do you think?