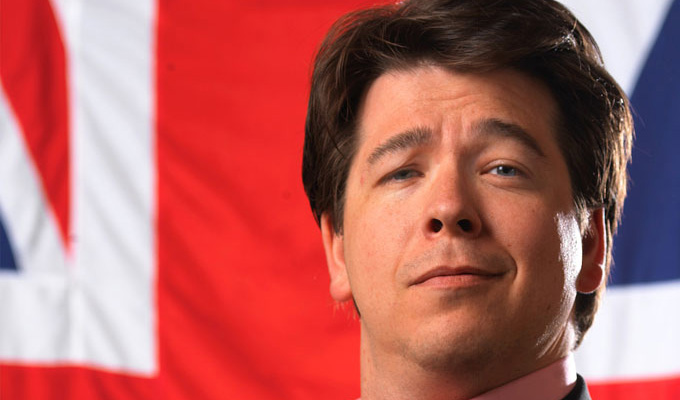 Michael McIntyre in privacy row
Police have been criticised after posting an image of Michael McIntyre taken from a surveillance helicopter on Twitter.
The photo was captioned: 'Whilst on tasking in central London this morning we spotted a certain energetic funny man ... Can you guess who?'
McIntyre was snapped outside the Global Radio studios in Leicester Square just after 8am. The camera recorded his exact latitude and longitude.
The image immediately sparked concerns about privacy. Although there is no legal protection for pictures taken in public places, the fact it was taken from a spy camera was blasted online as 'dodgy'.
The National Police Air Service's London twitter account subsequent deleted the image, although it has now been republished by newspapers.
The ground operations director for the NPAS, Supt Richard Watson, said: 'We are aware of the tweet and, as far as we are aware, it does not breach any data protection legislation. We feel however it was inappropriate and it has since been removed. We will be speaking to the person who posted the tweet.'
Gerard Batten, a Ukip MEP, said: 'The photograph of Michael McIntyre by a police helicopter and its publishing online is a gross misuse of police power. It isn't some private citizen taking a snap of a passing celebrity, this is the police, abusing their authority. The implications for civil liberties raised by this are appalling to consider.'
Published: 15 Jul 2015
What do you think?