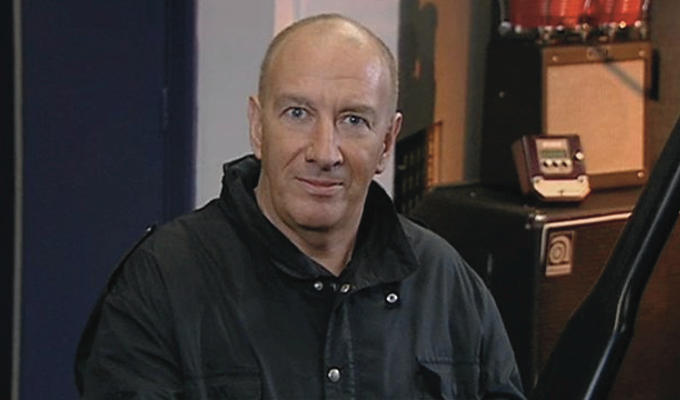 Another comeback for Brian Pern
Simon Day's prog-rocker Brian Pern is returning to the BBC.
Another three episodes of A Life in Rock, will air on BBC Four later this year, it has been revealed.
The return to the digital channel follows the second series's promotion to BBC Two last year.
Returning guests include Paul Whitehouse as Thotch guitarist Pat Quid, Nigel Havers as Tony Pebblé and Michael Kitchen as Pern's foul-mouthed manager John Farrow.
Co-writer Rhys Thomas said: 'I am thrilled that Brian Pern is returning to BBC Four, though it has been hard to celebrate since receiving numerous death threats from certain members of Genesis and a mechanic from Mike and The Mechanics. I'd like to thank the landlord of our safe house for being so kind and the police for their continued support.'
The show has previously featured guest stars including Chrissie Hynde, Rick Parfitt and Peter Gabriel, on whom Pern is modelled.
The BBC's controller of comedy commissioning, Shane Allen, added: 'Rock legend Brian Pern skewers and lampoons all the sacred cows of hallowed halcyon rock nostalgia with many of those musical greats appearing and being in on the joke. It's rock and comedy catnip for the BBC Four viewers who also have the return of double Bafta-winning Detectorists to look forward to this autumn. These shows cement BBC Four's reputation as a home for beautifully crafted comedy.'
Pern is also performing a live gig at the Lyric Theatre, Shaftesbury Avenue on October 19, including an interview with Thomas and a performance of some of his greatest hits.
Published: 30 Jun 2015
What do you think?