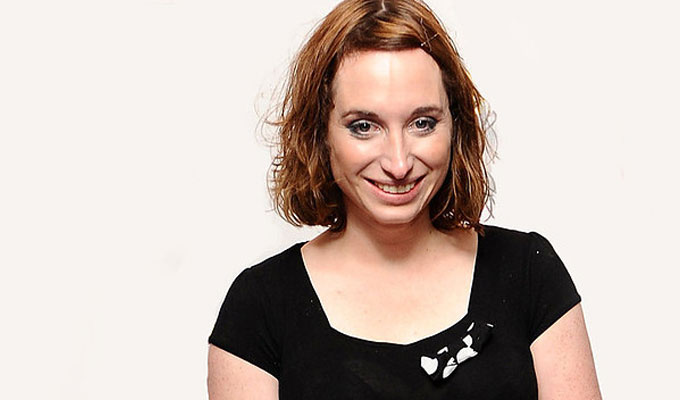 Radio 4's Sketchorama returns with a new host
Radio 4's Sketchorama showcase is to return with a new host, Isy Suttie.
The series will also host a reunion of comedy trio The Penny Dreadfuls, five years after their last Edinburgh show.
Two-thirds of the group have been previous hosts of Sketchorama: Humphrey Ker for series one and Thom Tuck for series two and three. Now they will be reunited with David Reed for sketches in the new series four.
Peep Show star and musical stand-up Suttie will preside over three episodes to be recorded in London next month, and another at the Edinburgh Fringe. They will air on Wednesdays in August in Radio 4's prime 6.30pm comedy slot.
Suttie said: 'It'll be like you're watching a great sketch show live. Except you'll be in your living room, eating blancmange, in a onesie. Everybody wins.'
Sketchorama previously reunited cult Scottish sketch group Absolutely, 20 years after their Channel 4 series ended.
Acts taking part in the new series include: In Cahoots (Paul G Raymond and Luke Manning); Hennessey & Friends (Miranda Hennessy, David Seymour and Steven Shapland); Thunderbards (Glenn Moore and Matt Stevens); Lazy Susan (Celeste Dring and Freya Parker); Frisky & Mannish (Matthew Floyd-Jones and Laura Corcoran); The Twins Macabre (Nicola Lamont and Adam Rhys Davies), Massive Dad (Stevie Martin, Tessa Coates and Liz Kingsman) and Gein's Family Giftshop (Kath Hughes, James Meehan, Kiri Pritchard-McLean and Edward Easton)
The show is produced by Glasgow-based company The Comedy Unit, who say their aim is to reflect the diverse range of sketch comedy, usually overlooked by broadcasters in favour of stand-up.
Ker, Reed and Tuck met as Edinburgh students in 2001 and performed a number of Victorian-themed live shows under the Aeneas Faversham title until 2010. They have also written three historical comedy plays for Radio 4, airing in 2009, 2011 and 2012.
Published: 20 May 2015
Recent News
What do you think?