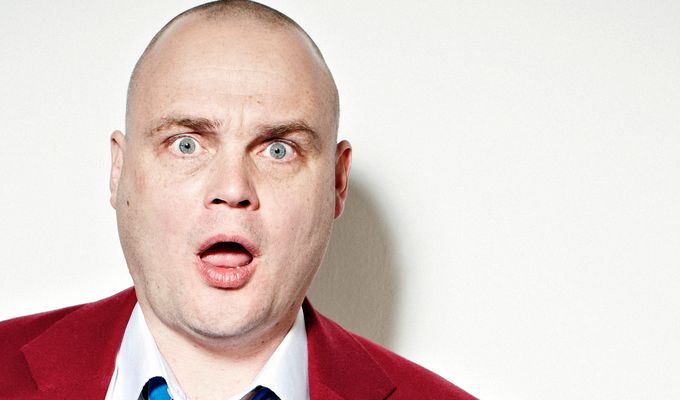 Murray vs Farage, caught on TV
Al Murray's election battle with Nigel Farage is to be turned into a TV show.
Highlights of the Pub Landlord's tongue-in-cheek campaign in Farage's South Thanet constituency will feature in the 90-minute 'documentary' which will air on the Dave channel on election night, May 7.
Channel boss Steve North said: 'There has been incredible interest and excitement around the Pub Landlord since he announced his intention to stand as a candidate for South Thanet, and the chance for Dave to cover this campaign is an amazing opportunity.
'Viewers will enjoy being up close and personal with The Guv as he takes on all-comers, including Nigel Farage.'
The film, made by award-winning documentary maker Amanda Blue, will air at 10pm, the minute polls close on May 7.
Richard Watsham, director of commissioning for Dave's parent company UKTV, added: 'This documentary is an important step for Dave as we continue to broaden our offering and raise the ambitions of our originations. This is a bold statement about the direction of travel for commissions on Dave.'
Murray yesterday launched the manifesto for his Free United Kingdom Party (FUKP) – on the back of a fag packet.
The five-point plan is: make more stuff, sell it for profit, build new houses for people who make stuff to live in, teach more stuff in school, something about nurses (people like nurses) and free dogs for all.
He also released the following 'party election broadcast' outlining pledges for the NHS.
Published: 16 Apr 2015
What do you think?