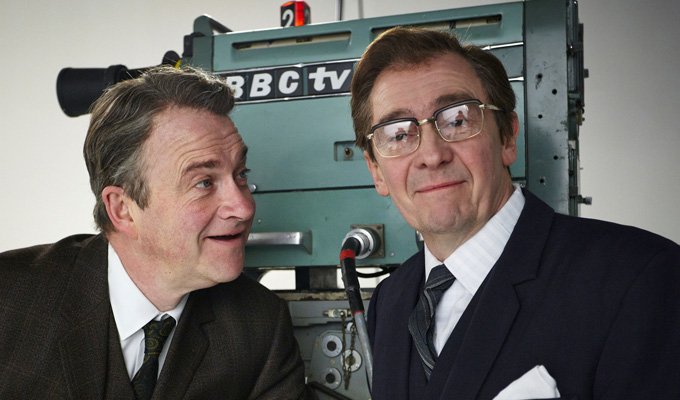 Harry and Paul to go on the road
Paul Whitehouse
are set to go on their first live tour since 1988.
The pair are reportedly working on material for a show, provisionally called Legends, which will feature classic characters such as Loadsamoney, and the 'Suit you, sir!' tailors.
'All the stuff we have done on telly has never been done live, Whitehouse told the Radio Times. 'Before we die, or before another comedian puts a contract out on us, we thought we'd do a live show. Hopefully in the autumn. Mainly in Iceland but we thought we'd do a couple of UK dates.'
As Chortle reported earlier this month, the BBC has commissioned show marking 25 years of their on-screen partnership, following the critical success of their Story Of The Twos special.
Whitehouse – who is currently starring in his own BBC sketch comedy-drama Nurse – says the format will be an 'Audience with…' style show with the pair playing guests including Margaret Thatcher and Wolf Hall actor Mark Rylance.
The pair first mooted a tour almost five years ago, when Enfield said: 'We're seriously considering going on tour. But we need to get a bit of time and go away and think, "What are we going to do if we go away on tour?
'It's now, like, 20 years, and I could definitely do the Old Gits, because I am one. [But] isn't it quite embarrassing to be doing Kevin The Teenager. '
Published: 17 Mar 2015
Harry Enfield and
What do you think?