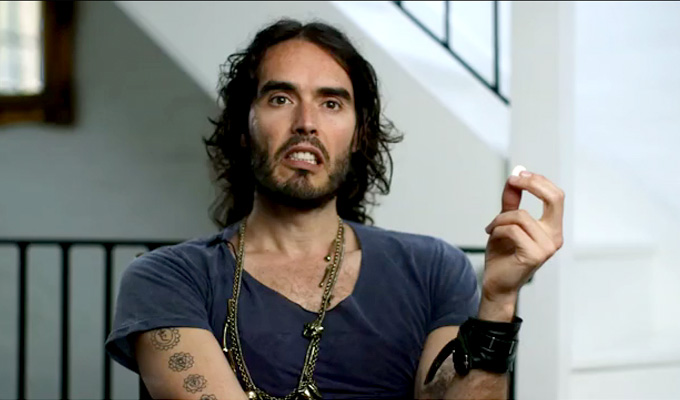 Russell's Brand new podcast
Russell Brand is to launch a new podcast this week.
The twice-weekly shows on Audioboom will reunite the comic with his regular radio presenting team of Matt Morgan and poet Mr Gee.
New 45-minute episodes will be released every Wednesday and Sunday, beginning on February 25.
Brand said: 'Me and my sleeper cell of radio mates are happy to get back on the air with Audioboom. Which sounds like terrorism in the earhole. Exciting.'
Robert Proctor, chief executive of the audio-sharing site said: he was 'ecstatic' to have attracted Brand to the platform.
'I do not think it is any coincidence that Russell has chosen to release his latest material in an on-demand platform rather than through traditional media,' he said.
Brand has been releasing 'The Trews' – featuring political and social comment – on his YouTube channel for the past nine months, and has almost a million subscribers.
He was last week named as one of the 50 greatest thinkers in the world by Prospect Magazine, alongside the likes of Henry Kissinger and Naomi Klein.
Here's a teaser of the new podcast:
Published: 22 Feb 2015
Recent News
What do you think?