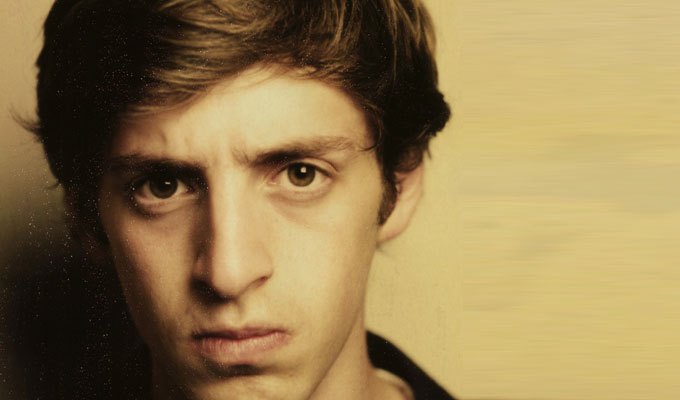 Radio 4 to air Edinburgh's best newcomer
Edinburgh best newcomer Alex Edelman is to have his own Radio 4 show.
The BBC is recording a half-hour version of his Fosters-Award-winning debut Millennial, which will air later this year.
In it, the 25-year-old American comic discusses how Generation Y are both ridiculed and misunderstood, 'and how he's used his smart-arse wit to bite back'.
He told Chortle: 'I'm absolutely thrilled to be doing this for Radio 4. There've been a lot of great Edinburgh shows that have made the transfer - Trevor Noah's The Racist is a favourite of mine, particularly.
'I think it'll adapt really nicely and it will definitely be a nice thing for me to have as a physical reminder of a show that I've had such a great time working on.'
The show will be recorded in front of an audience at the Up The Creek comedy club in Greenwich, South London, on February 11 – but tickets were quickly snapped up.
Meanwhile, Matt Lucas is to guest star in a Radio 4 series from another Edinburgh-award-nominated act.
The BBC has commissioned a series of Max And Ivan's Casebook, in which Messrs Olesker and Gonzalez's play detective detective characters
Three new episodes are to be recorded, and broadcast alongside a pilot taped last year, which was set in the world of junior beauty pageants and featured June Whitfield as a guest star.
Lucas's company, John Stanley Productions, is making the series for Radio 4.
Published: 23 Jan 2015
What do you think?