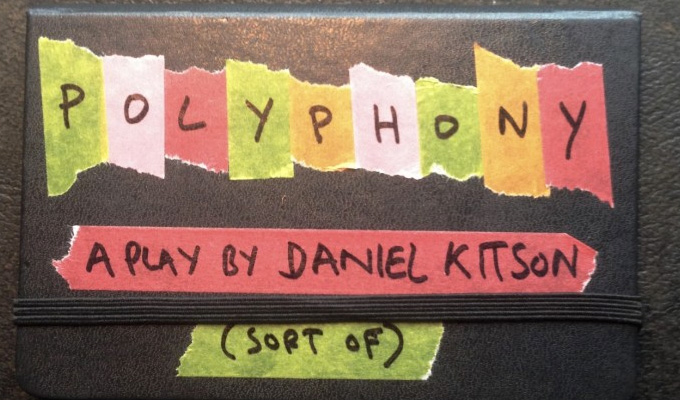 Daniel Kitson unveils new play
Daniel Kitson has unveiled details of his next project – a play featuring taped voices that will premiere at the Melbourne Comedy Festival in March.
Although the set-up sounds similar to his previous offering Analog.Ue, Kitson says that Polyphony is 'different in tone, content, vibe and stuff'.
The new script came out of the show he did in Edinburgh last summer with Andy Zaltzman and Alun Cochrane.
The show will be staged at the Northcote Town Hall in suburban Melbourne. Writing on the venue's website, Kitson describes the premise of the piece: 'It has a pretty epic scope, a relatively grand vision and somewhere in the region of twenty characters. It is, basically, a real humdinger.'
'Unfortunately though, it is a script so ambitious, so demanding, so exquisitely detailed that handing an actor this text and putting them in front of an audience is like handing a toddler a pint of coffee and putting them in front of a zipwire.'
'It won't end well.
'So instead, I have pre-recorded each actor, in isolation, onto a separate tape, their fallibility erased with editing and their odious need for attention mitigated by the lack of audience. Leaving a litany of individual voices – each of them perfect, captured on a tape that will, when played back in precise unison, form a glorious theatrical polyphony.'
After its premiere, the show will tour Australia and New Zealand.
And before that, Kitson will be performing his two-hander Tree at the Old Vic in London in January, along with Tim Key.
Click here for our review of Kitson's Christmas Show..
Published: 23 Dec 2014
What do you think?