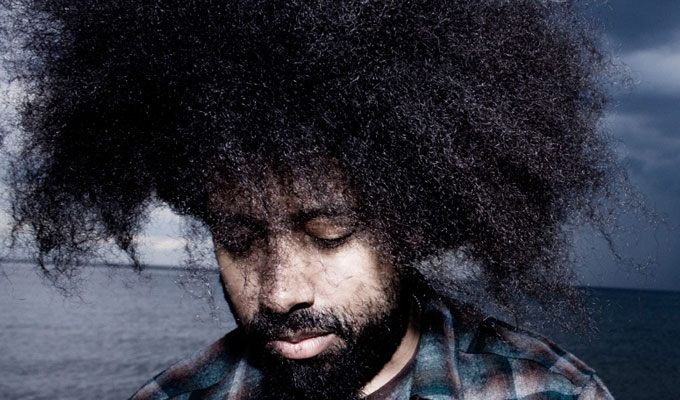 Reggie Watts to be James Corden's sidekick
MUSICAL comic Reggie Watts is to lead the house band when James Corden takes over American talk show The Late Late Show on March 23. It is the first tine the CBS show, currently hosted by Scotland's Craig Ferguson for one more week, has featured a band.
A FUNDRAISING campaign has been set up in the name of comedian Sunna Jarman, who died this week at the age of 40. The money raised via JustGiving will go to the Royal Marsden Cancer Charity, which treated her illness. 'She would be honoured if you could make a donation to them in her name,' her family say.
RICKY GERVAIS says he was offered the chance to play Winston Churchill in a biopic, but turned them down, saying: 'You need a real actor.'
AUSTENTATIOUS have released their first DVD, capturing a completely improvised show in the style of Jane Austen. It is available for £12 from indie label Go Faster Stripe. here.

HELEN LEDERER is to return to Hollyoaks next year, reprising her role as the midwife who delivered Diane O'Connor's twins and Tegan Lomax's daughter, as part of a 'switched at birth' storyline.
Published: 13 Dec 2014
What do you think?