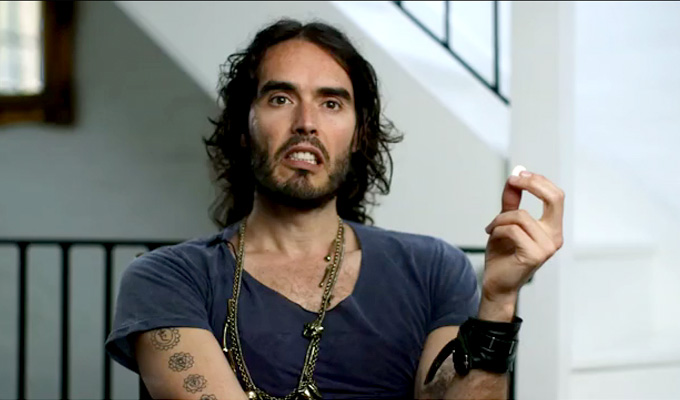 Russell Brand to make economics film
Russell Brand is working on a documentary about global economics.
The comedian-turned-would-be-revolutionary has joined forces with director Michael Winterbottom on the film.
Winterbottom described the film as a 'polemic' that would focus on the increasing divide between the very wealthiest one per cent and everyone else.
He told Radio 4's Front Row that with Brand's help 'it's going to be funny' – adding: 'Everyone knows about equality and what's going on in the world, so the idea is to point out the ludicrous extremes of our society.'
Winterbottom – who has previously worked with Steve Coogan and Rob Brydon on The Trip and A Cock and Bull Story – previously planned to make a dramatised version of Brand's memoirs My Booky Wook.
'It didn't happen,' he said. 'So this is a chance after a lot of years to have another go.'
Filming began this week, but most of the film would comprise archive footage.
Brand this week had a run-in with security outside the Fox News headquarters in New York, where he was threatened with arrest after filming there. He was upset at being bumped from Sean Hannity's show:
Published: 17 Oct 2014
What do you think?