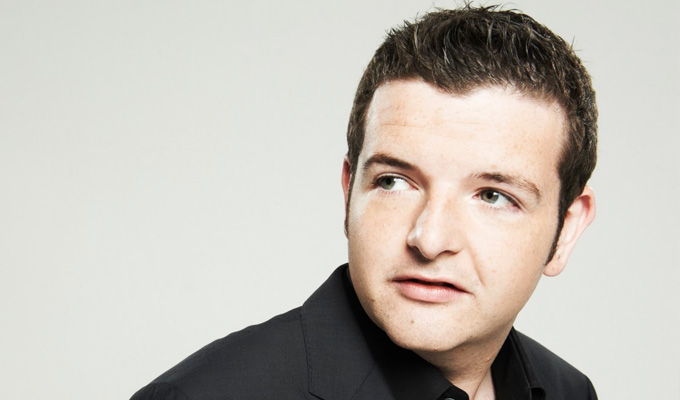 Kevin Bridges reveals gambling problem
Kevin Bridges has revealed he once had a gambling problem, blowing every penny he earned from comedy to feed his habit.
The comic says: 'I was 18 when I discovered the bookies and then lost £800 in one day. It was my first decent comedy club money and I blew it. I was gambling on coupons, machines, everything.'
Bridges, who grew up in a council house in Clydebank, near Glasgow, said he started gambling obsessively in 2005, soon after he quit his job as a supermarket shelf-stacker to start a comedy career.
'I had maybe too much free time during the days and I'd stand in the bookies, on the roulette machine, thinking I could double my £40 and £50 fees from gigs, thus enabling me to book travel and accommodation for London,' he said.
He added he realised the folly of his ways when playing gigs in casinos, saying: 'You start realising you've worked hard for the money and you are just squandering it.'
Bridges mentioned his addiction to footballer John Hartson, who'd had a major problem with gambling, and the sportsman convinced him that he should stop.
Bridges was talking to The Scottish Sun to promote his autobiography ahead of its release on Thursday. In the memoirs, We Need to Talk About... Kevin Bridges, he says that he quit just in time, writing: 'I knew I had the personality to develop compulsive habits and it's a reason I'm glad I've never been tempted to try hard drugs.'
The comic, who now lives in a £1million house in Glasgow, also stopped drinking six months ago saying: 'I was hating the hangovers more than enjoying the nights out.'
Bridges also revealed that he was asked to appear in I'm a Celebrity... Get Me Out Of Here! but rejected it, saying: 'You do that on the way down. You really need to wait until you've had a few divorces and a battle with heroin.'
Published: 5 Oct 2014
What do you think?