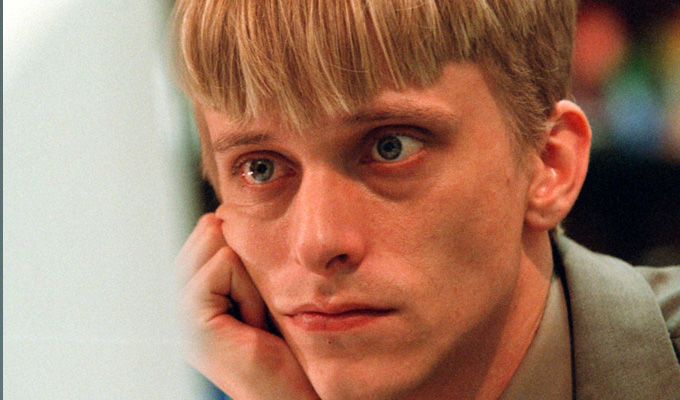 Gareth won't be in the David Brent movie
Mackenzie Crook won't be making an appearance in Ricky Gevais's new David Brent film, he has revealed.
The actor – who played Brent's assistant Gareth Keenan in The Office – says 'nobody has been in touch' about the forthcoming movie.
The mockumentary, Life On The Road, will revolve around the attempts of Gevais's most enduring character to make it in the music business.
'I can't imagine that the David Brent movie will go back and revisit the people who worked in Wernham Hogg. And I certainly don't want to have that haircut again,' he told the Radio Times.
'If there was a part for Gareth in it, obviously he [Gervais] would have thought very long and hard about it and that would be the discussion. But to be honest, I can't see that that's what he wants to do.'
Crook's next appearance is in the new BBC Four comedy The Detectorists, about a couple of metal detecting enthusiasts, which is due to air on October 2.
Gervais is currently writing Life On The Road, though he admitted he spent more of the last week working on the special that would bring Derek to a close instead.
Published: 17 Sep 2014
What do you think?