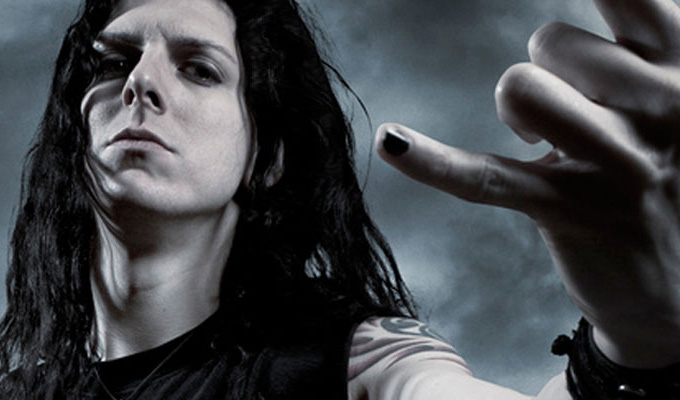 Occultist transvestite lands Radio 4 show
Andrew O'Neill is to make his own stand-up show for Radio 4.
The two-part series is titled Pharmacist Baffler, after one of his preferred terms for his transvestitism, and will tackle the topic of sexuality.
He said: 'The trans stuff is all from my own experience, the sexuality stuff is more of an exploration, because I am fairly boringly straight. I'm looking forward to forcing middle England to confront their own latent desire to fuck with gender norms.
'It's in my normal cut-up style and so hopefully will avoid the pitfalls of being more worthy than funny. The subject matter is mainly a framework for me to dick about and make jokes.'
O'Neill, who is also a vegan, occultist and member of a steampunk band. said of the commission: 'I am very excited about it, but not surprised: I did a particularly intense invocation of Satan and this got commissioned the next day. New comics should take note - do not underestimate the power of Satan in all His forms (the sigil of Baphomet, the Goat, the Amused Moose).
'I currently don't have management, so ritual magick is my only way of getting TV and radio work. (English law means I am unable to discuss what I had to do to get on Never Mind The Buzzcocks).'
It is O'Neill's first solo project for Radio 4, although he has guested on shows including The Museum Of Curiosity.
The show is being recorded in London in September – see our free tickets page to be in the audience – and is due to go out in December. It's being produced in-house at the BBC by Alison Vernon-Smith, who also worked on Bridget Christie Minds The Gap.
Published: 27 Jul 2014
What do you think?