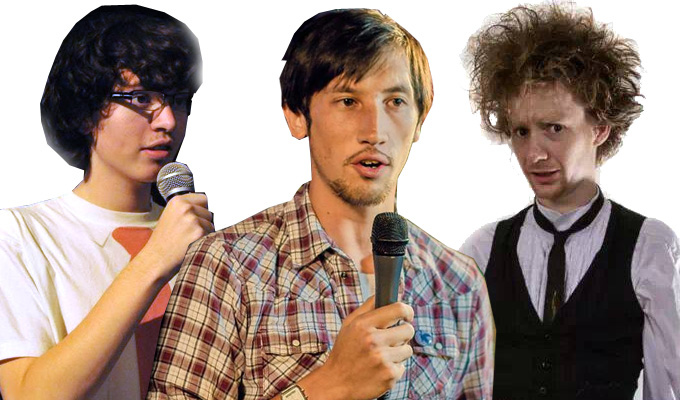 Comics aim for open mic record
Three comics are hoping to set a world record for the most performances at open-mic nights in a week.
No such record currently exists but Mike Remick, George Appleton and Matthew Fong have approached Guinness with the hope of establishing a new one.
They aim to perform at up to 40 open mic nights in London on the week beginning June 8. Rules they have set for themselves are that each set must be between 5 and 15 minutes long, and take place in regular nights, not established by themselves.
There is a record for 'most comedy gigs in one week', set by Australian comic Mark Murphy for performing 30 half-hour gigs to paying audiences – but the trio decided to establish a different category that best suited their sets and the London open mic circuit.
Remick said: ''This started a few months ago after listening to one loud comedian bragging how shattered he was having done four open gigs in a week in London. So we decided to create an event called 28 Gigs Later, where we planned to do four gigs a night for seven days.
'But then we discovered the record for 30 gigs. We decided to try and break this. Sadly we don't fit the criteria for show length, so we decided to set a record, which is currently being processed by Guinness World Records.
'The London comedy and open mic scene has bent over backwards to support us: starting shows early, allowing us to perform as soon as we arrive and even staying open late for us.'
There will be no Guinness rep to verify the record, but they can prove it through witness statements and photos at each gig. Their efforts – which kick off at the New Cross Inn on June 8 and end at the Hen and Chickens in Islington on June 14 – are also being recorded by a small production company, which will provide further evidence.
However, they accept that they might not hold their record for long, as 40 gigs a week is easier to exceed at the Edinburgh Fringe. 'It would be a lot easier at Edinburgh,' Remick conceded. 'But this is simply a funny little idea that has snowballed out of control, so we are not worried if the record is short-lived. In fact, if this makes some other people think "we can beat that", then that is wonderful.'
But they might yet retain their record for some time, given Murphy has held his 'most gigs' title since 2007, even though many a comic could have performed more in Edinburgh. In 2012, for example, Dan Willis performed six separate hour long stand-up shows every day for the full duration of the Fringe, equivalent to 42 shows a week.
Published: 23 May 2014
What do you think?