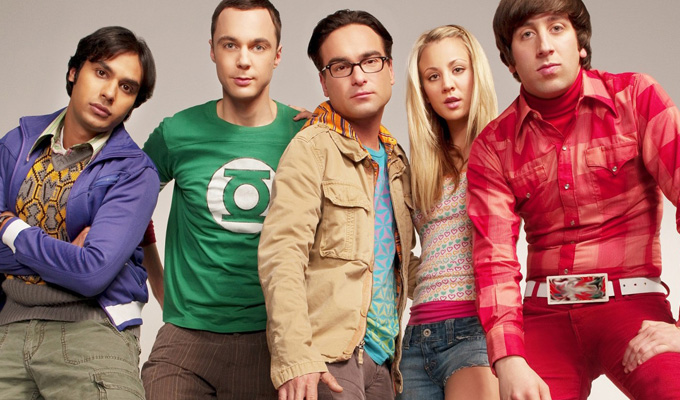 Bang goes that sitcom
The Big Bang Theory has proved too much for Chinese censors, who have yanked the American sitcom from the internet.
Fans hoping to watch the hit show on legal streaming website Sohu are greeted with a message that it is unavailable 'due to policy reasons'.
All episodes were pulled from its services on the orders of the State Administration for Radio, Film, and Television.
The censors lsat month warned that they would be tightening up on imported dramas, and told websites that US and British TV shows must be 'audited' before going online. Broadcasters who fall foul of the rules face having their equipment, profits, and licences taken away.
However, some have criticised rules for being inconsistent. While The Big Bang Theory is rated for general viewing in the States, Games of Thrones, which is R-rated for its liberal violence and nudity, is freely aired by State broadcaster CCTV.
Media consutant Peng Kan told local website ECNS: 'The fuzzy standards are always a problem. They don't give you an explicit criterion beforehand. But when you make a mistake or when they think you make a mistake, you'll get caught.'
However, reports that CCTV is planning its own translations of Big Bang Theory suggest that the decision to block the online episodes may not be based on protecting public morals alone.
Translation service CBM says it is working on a version of the episodes for CCTV that would be made available in an 'active, healthy and clean way'.
The Big Bang Theory is one of the most popular online imports in China, especially among younger people, attracting 1.1billion views since it first appeared on Sohu TV in 2001.
Published: 29 Apr 2014
What do you think?