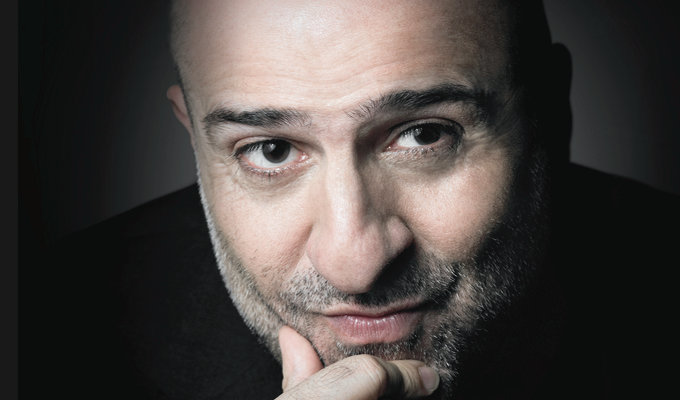 Omid Djalili to write memoirs
Omid Djalili is to release an autobiography this autumn.
The book, currently untitled, is said to be the fist volume of his memoirs, and covers his childhood growing up in London, where he helped run the family business for visiting Iranians who came to the UK for health reasons.'
Publishers Headline said: 'He narrowly escaped a career in medical translation as by the age of 10 he was fluent in translating words like 'angiogram' and 'pleural effusions' into Farsi.'
The book also covers his A-levels and his time studying at the university of Ulster at the height of the Troubles, where he decided to embark on a career in showbusiness.
Headline deputy publishing director Sarah Emsley said: 'Omid's writing is warm, intelligent, accomplished and laugh-out-loud funny and we believe his book will be read and enjoyed by comedy fans and readers of more serious memoir alike.'
Djalili said: 'As someone said somewhere in one of Oscar Wilde's plays (you see a degree in Drama paid off, university was NOT wasted), "I never travel without my diary. One should always have something sensational to read on the train." As such I've been asked to write an autobiography. It's the most exciting book I've ever read. I heartily recommend it.'
The book will be published in hardback this autumn to coincide with Djalili's stand-up tour Iranalamadingdong.
Published: 26 Mar 2014
What do you think?