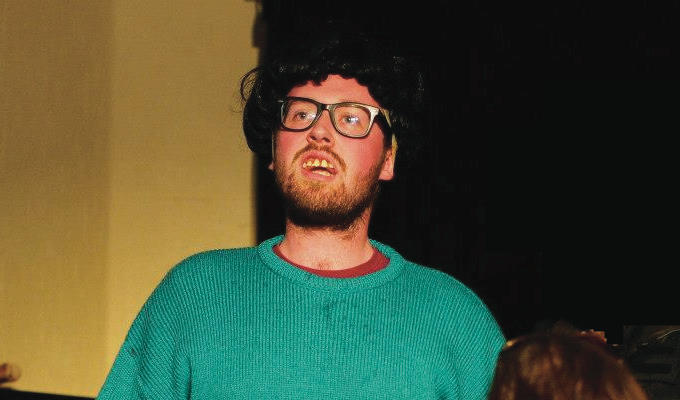 John Kearns to star in cop comedy
John Kearns is to star in a new Naked Gun-style BBC Three comedy set in the police force.
The comic, who won the Foster's best newcomer prize at last year's Edinburgh Fringe, will play detective Mick Rust in a half-hour pilot Top Coppers.
The other lead is played by Irish comic Conor McKenna from the Foil, Arms and Hog sketch trio; and the series also stars Fresh Meat actress Charlotte Richie and Tom Bennett, who played Chris O'Dowd's best friend in the recent Christopher Guest sitcom Family Tree.
Kearns said of Top Coppers: 'It's like Airplane, very silly. Its about two cops, who go around fighting crime basically.'
And he said acting was 'a completely new world to me, it's strange. Both of the coppers have got red hair and I have to grow a beard and all that nonsense.
'But this is exactly what I wanted to do. My 15-year-old self would be ecstatic. I'm doing everything that I dreamed of when I was a kid.'
Kearns joked that he had to seize opportunities like this 'before it dries up. I mean, there's a new newcomer in August…'
The Top Coppers idea has been around since 2006, when creators Andy Kinnear and Cein McGillicuddly released an online film:
And it was remade more professionally in 2012 with Kayvan Novak:
The new 30-minute Top Copper pilot is being produced by Bertie Peek and executive produced by Ash Atalla for Roughcut Television.
It will air on BBC Three before the channel goes online only.
Published: 20 Mar 2014
Recent News
What do you think?