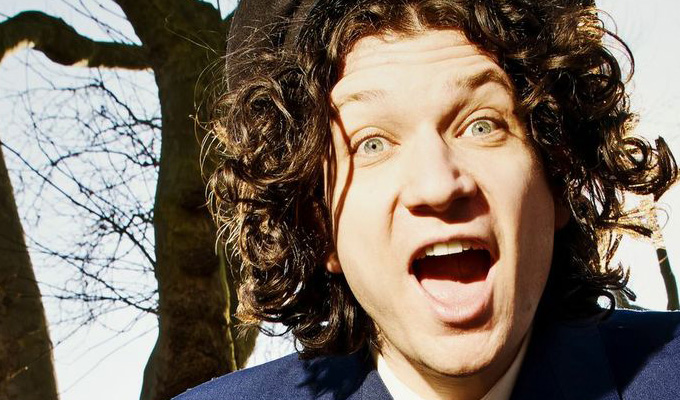 Comic fights election on pro-busking ticket
Comedian Ben Van Der Velde is to fight in May's local election for the Green Party.
He has been selected to stand in Camden, North London, because he opposes council plans to clamp down on the buskers that give the area much of its atmosphere.
He will be fighting the Camden Town with Primrose Hill ward, where all there current councillors – two Labour, one Lib Dem – supported the blitz on street musicians.
Under Camden Council's new scheme, unlicensed buskers face a criminal record, fines of up to £1,000, the seizure of instruments in the streets and the forced sale of musical instruments to pay fines after 28 days. The policy is being challenged in the High Court later this month.
Van der Velde said: 'I've been living in Camden Town for the past four years, but it has been a key part of my life since I was 14
'The first time I ever visited London on my own I headed straight for Camden Town - it's a Mecca for music-lovers and young people the world over. I had an hour to kill before friends turned up so I got out my guitar and started playing - an innocent, creative and friendly act by a new kid in town.
'Thanks to the ludicrous new legislation put in place, if I did that now I'd be committing a criminal offence punishable by a £1,000 fine and the seizure of my guitar, unless I'd first bought a licence and waited 20 working days for a council panel to decide whether I was a "fit and proper person" to busk!
'I have been baffled at how Camden Town's local representatives could so casually strike at the freedom to perform.
'While I appreciate there are some residents who have been upset by buskers, this number is infinitesimally small in the scheme of things. 220,000 individuals live in Camden and last year there were just over 100 complaints. Based on a couple of phone calls a week - which may or may not be valid complaints - Camden Council have elected to criminalise busking and turn otherwise law-abiding musicians into pariahs.
'If Camden Council wished to act against nuisance buskers they already have the legal powers to do so. Instead they have decided to put in place an incredibly harmful piece of blanket legislation that will only act as a tax on creativity and spontaneity.
'There seems to be an opinion in the council chamber that busking is nothing but a nuisance, which doesn't reflect the reality that most buskers want to enhance public spaces - their workplaces - rather than diminish them.'
'Licensing busking in this way would stem the flow of potential Lennons and McCartneys, Morriseys and Strummers, Bushes and Winehouses and all the other singers, guitarists, flautists, beatboxers and djembe players that want to enrich themselves and their communities.'
Van der Velde, an Oxford graduate who has also worked as a private tutor and charity fundraiser as well as his comedy work, is not the first comedian to come out in support of Camden's buskers.
Back in October, Mark Thomas organised a protest guerrilla busking gig in protest, where he was joined by Billy Bragg and the Citizens Kazoo Orchestra. It was the 40th of 100 'acts of minor dissent' he is undertajing.
Jonny Walker, founding director of the Keep Streets Live Campaign is backing Ben's campaign. He said: 'This heavy-handed new law will do great damage to Camden's cultural and social well-being by turning street musicians into potential criminals. Local authorities should support and nurture street culture.
'We need elected representatives who will not make such a terrible mistake again.'
Published: 19 Feb 2014
What do you think?