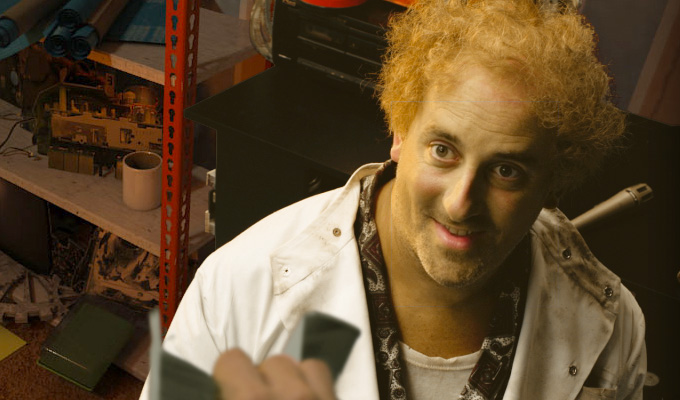 BBC release an extra episode of Inside No 9
The BBC has launched a special digital episode of Inside No. 9 online.
The Inventors is an extra stand-alone story that sits alongside Reece Shearmsmith and Steve Pemberton's series of tales currently being aired on BBC Two.
But although the League Of Gentlemen duo introduce it, the episode is written by Ed Hime, whose credits include Skins, and stars Tom Verall and Dan Renton Skinner.
The story is told in a unusual format, with a series of 'cinematic photographs' or 'cinemagraphs' illustrating the dialogue. Each cinemagraph captures a single moment with isolated piece of movement that repeats on an infinite loop until viewers click or swipe to the next scene.
Producer Jon Aird said: 'We wanted to explore new ways of telling stories digitally for Inside No.9, and the use of cinemagraphs allowed us to do that in a very interesting way.
'Cinemagraphs are a modern take on the humble animated GIF and their looping animations have an eerie quality, making them perfect for the show and for The Inventors story in particular – but you'll have to watch it to find out why.'
The Inventors was created by digital agency Kanoti as part of the BBC's open innovation programme, Connected Studio.
View the episode here
Published: 12 Feb 2014
Recent News
What do you think?