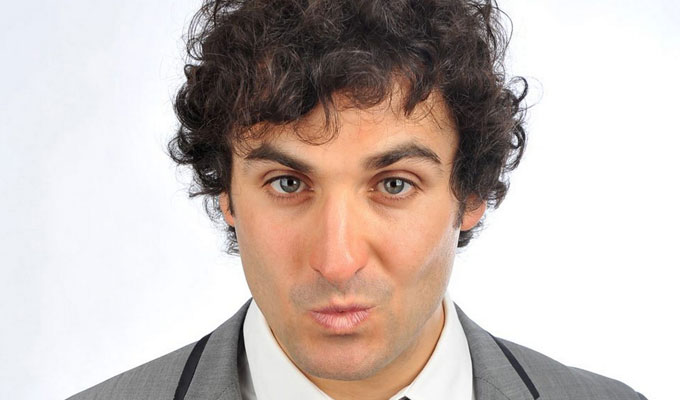 Patrick Monahan to make a Splash!
Patrick Monahan is to take part in ITV's Splash! – diving for the first time in his life.
The Irish-Iranian stand-up will join the celebrity competition in the third week, he revealed today.
He told BBC Tees's John Foster: 'I'm just really hoping to have a nice day out and maybe do a bomb off the 1-metre board
'It's one of them things when you think "you only live once, have a laugh". I'll never jump off a board again.'
'We got to meet Tom [Daley] and he's a lovely bloke. Even him – he's effortless… and then he tells us "I still get nervous when I go up to the 10-metre".
'Even just walking to the 10m board you're out of breath. It's horrific. It's like someone walks you to the top floor of a department store and asks you to jump
'I don't even keep my eyes open. Luckily I can just about swim – if I hit the water I can get out again.'
Monahan is no stranger to reality programmes. In August 2011, he won the ITV stand-up comedy contest Show Me the Funny and the following year he appeared in BBC's Let's Dance for Sport Relief.
He added: 'I always say yes to anything I'm always up for anything. I'm doing the London Marathon this year.
Last week, Jenny Eclair revealed that she was taking part in the competition, tweeting: 'Off to splash training and I have forgotten to fake tan the top half of my right leg - the really fat bit - FFS.'
And Jo Brand, who previously made the Big Splash documentary for the Dave channel is on the judging panel.
Splash! returned to ITV for a second series on Saturday, with 4.9million viewers, its smallest ever audience.
Published: 6 Jan 2014
Recent News
What do you think?