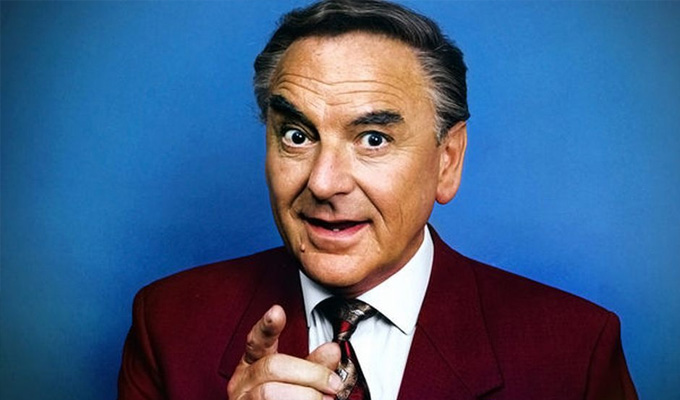 Remembering Bob, ten years on
The comedy week ahead...
Monday
LIVE IN LONDON:St James's Church in Piccadilly hosts Stand Up Against the Wall, a protest gig against the Israeli Separation Wall featuring political comics Mark Steel, Dave Cohen, Ivor Dembina and Andy Zaltzman. It's part of Bethlehem Unwrapped, a 'festival of hope' that also features a replica of the eight-metre wall surrounding Bethlehem today.
RADIO: As part of the usual seasonal jollities, Michael Palin guest-edits Radio 4's flagship Today programme, which will include an interview with John Cleese, discussing the reaction to the Life Of Brian and, in particular, the notorious BBC interview where they defended the film from blasphemy charges from the Church of England. Radio 4. 6am
RADIO: David Mitchell returns for another six-part series of the entertaining panel show The Unbelievable Truth. Panelists on the first instalment are Arthur Smith, Henning Wehn, Bridget Christie and Ed Byrne. Radio 4. 6.30pm
New Year's Eve
TV: Two Doors Down is a one-off 60-minute comedy set in a chaotic Scottish Hogmanay party. It's got a prime timeslot, which shows the BBC has faith in it, and features Greg McHugh, Arabella Weir, Doon MacKichan among the ensemble cast. BBC One. 9pm
RADIO: Stand-up Alex Horne and his five-piece band The Horne Section take Radio 4's audience right up to 2014. Radio 4. 11.30pm
New Year's Day
RADIO: Rare treasures from Bob Monkhouse's personal archive are aired to commemorate the 10th anniversary of his death in Marking Monkhouse. By the time he died, the comedian had amassed more than 30,000 tapes in a purpose-built store in his Bedfordshire home and it's from that vast archive that this hour-long tribute has been drawn. Radio 4 Extra, 8am
Thursday
TV: Birds Of A Feather becomes the second sitcom comeback of this festive season, following Still Open All Hours. Linda Robson, Pauline Quirke and Lesley Joseph reunite for the show, which sees Sharon (Quirke) living back in her council flat and Tracey (Robson) still in Chigwell with younger son Travis… played by Quirke's real-life son Charlie. Original writers Laurence Marks and Maurice Gran have penned the new series with Gary Lawson and John Phelps. It's the latest in ITV's push into comedy, but was there a clamour for a revival?ITV 8.30pm
Saturday
LIVE IN BURNLEY: South African superstar-in-the-making Trevor Noah resumes his rightly acclaimed UK tour, The Racist, at Burnley Mechanics tonight.
LIVE IN READING: It's not often we recommend a night in one of the larger comedy club chains, but it should be safe now the Christmas parties have dispersed – and tonight's bill at Reading Highlight is a strong one, led by the ever-inventive Adam Bloom and the charmingly silly Raymond & Mr Timpkins Revue.
Published: 29 Dec 2013
What do you think?