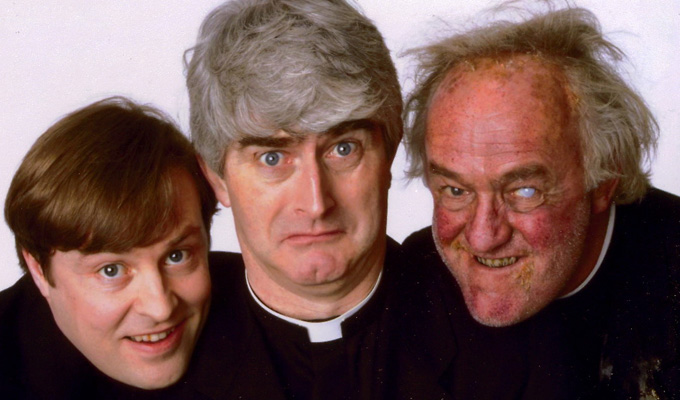 Father Ted star was under 'terrific stress'
Father Ted star Dermot Morgan was under 'terrific stress' and taking blood pressure tablets that 'would knock out a horse' just before he died, his co-stars have revealed.
Frank Kelly, aka Father Jack, said Morgan, who was 45 at the time of his death in 1998, 'barely passed the medical tests to be available to make the last series.'
In an RTE documentary Dermot Morgan: Fearless Funnyman, aired this weekend, Kelly revealed the perfectionism that drove his former colleague.
"He was never quite satisfied with what he was doing,' he said. 'The next thing was going to be infinitely better. I used to say to him, "Settle down Dermot, we have a lovely show here. Let's just do it."He felt that was unambitious.'
Ardal O'Hanlon, 48, who played Father Dougal, also said Morgan was racked with insecurities: 'I think Dermot carried the show and he didn't feel appreciated enough. He was the only fully formed character, the rest of us were caricatures, one note.
'Dermot didn't always recognise how great it all was because like a lot of performers he was very insecure… But he was a natural performer. He was very, very good.'
Pauline McLynn, who played Mrs Doyle, added: 'He was a very frustrated entertainer. He wanted everything, he wanted it all and I'm sorry he didn't have it all because he would have enjoyed it, for a time anyway, until he had his next idea.'
The 50-minute documentary can be viewed here.
Published: 29 Dec 2013
What do you think?