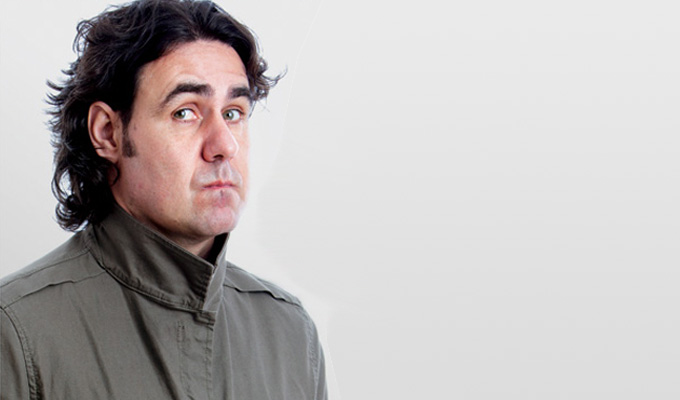 Micky is the Christmas No 1
Micky Flanagan has the No 1 Christmas comedy DVD, retaining his position ahead of Mrs Brown's Boys for yet another week. 4DVD's David Root said: 'We are thrilled that Micky Flanagan's DVD has sold so incredibly well in the run up to Christmas, especially in such a crowded and challenged market.'
RICKY GERVAIS has been named 'person of the year' by animal rights group PETA. Managing director Ingrid E. Newkirk praised him for his tweets supporting ham: 'Ricky Gervais makes sure that animals have their say, tweet, growl or roar on Twitter. He finds humour in most things, but cruelty to animals isn't one of them.'
RHYS DARBY will be returning to the UK in July for a 14-date tour, Mr Adventure, he has announced. The Flight Of The Conchords starts in St Albans on July 6 and ends with four nights in the 1,300-seat Shepherds Bush Empire. Schedule.
BRITISH-based Canadian stand-up Jason-John Whitehead has released his second album, The Difficult Seconds, on iTunes, priced £7.99.
THE BRIGHTON Fringe says it has had a record number of early-bird applications for next May's event, with 186 registrations – up 80 per cent on the 105 who had registered by this time last year.
Published: 23 Dec 2013
What do you think?