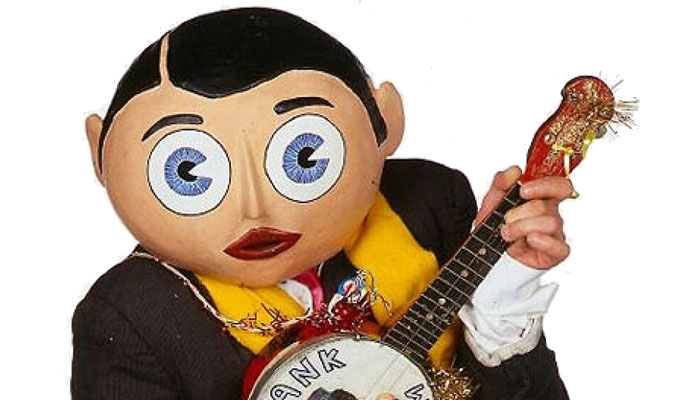 A Frank account...
Author Jon Ronson has written a new book about his time with cult comedian Frank Sidebottom.
The writer of The Men Who Stare At Goats and The Psychopath Test has penned an 11,000-word eBook about the time he spent as a keyboardist in Sidebottom's band.
A film based on that era, Frank – starring Michael Fassbender as the man in the papier mache head – has its premiere at the Sundance film festival in Utah next month.
Writing on his blog, Ronson reiterates that the movie – which he co-wrote – is fictional, but adds that he has written Frank Story to tell 'the true story that inspired the film'
He added: 'In the late 1980s I was the keyboard player in the Frank Sidebottom Band. Frank wore a big fake head. Nobody outside his inner circle knew his true identity. This became the subject of feverish speculation during his zenith years. Together, we rode relatively high. Then it all went wrong.'
The book will be released next year, and Ronson has a brief tour to talk about the project. Dates.
Sidebottom was the creation of Chris Sievey, who died in 2010 after losing a battle with cancer. Fans recently raised £60,000 for a bronze statue of the character to be erected in his home town of Timperley. Here's a video of the unveiling:
Published: 15 Dec 2013
What do you think?