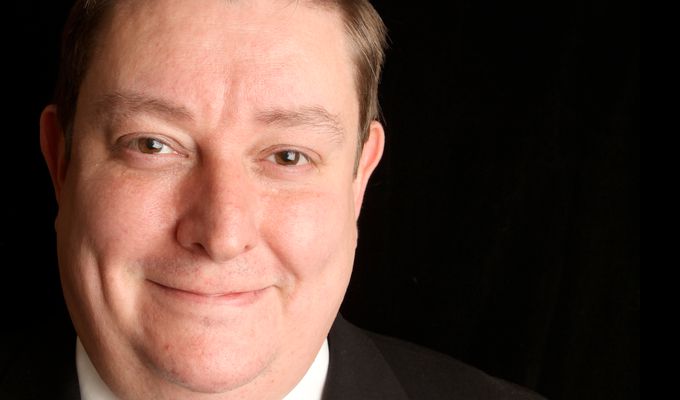 Radio 4 series for John Moloney
Stand-up John Moloney has landed a Radio 4 series.
It's Gospel According to John Moloney is the veteran comedian's first broadcast vehicle in a 25 year career.
The show is also the latest example of the channel commissioning stand-ups to expand material from their live routines into a 15-minute, four-episode format, following recent recommissions for the likes of Bridget Christie and Susan Calman.
'It's going to be me and my life at the age of 48, from my perspective but with other voices thrown in' Moloney explains. 'This is the first pitch for a show I've put in. Or rather, that a producer who had faith in me did. I've not been knocking on Radio 4's door by any means.
'I know it sounds trite but it's the right time. In terms of my comedic experience and abilities, I'm the best I've ever been.'
Moloney has previously appeared in ensemble series like Grumpy Old Men but never fronted his own show. He said his fellow comedians' response to the news was: 'Fucking hell! About time!'
Writing at the moment to record next summer and air in the autumn, the musical comic will also be composing It's Gospel's incidental tunes.
'It's expanding my routines but with other people playing the other voices that I would normally do on stage' he adds. 'One of them will be more autobiographical than the others, talking about my Irish family background and how I used to be in an Irish band, all within the context of telling a story.'
Moloney has also just launched a new comedy award recognising the best live stand-up of 2013, as voted for by comedians and club promoters.
Likening the prize to the Professional Football Association's Player of the Year Award, he says: 'It's simply about wanting a fellow professional to be recognised for the hard work and great work they've done this year.'
Nominated for best live stand-up at the 1998 British Comedy Awards, Moloney stresses that he's not 'cocking a snook' at the awards, which take place in London tonight and have not recognised live stand-up since 2010.
'I've been disappointed that club comedy doesn't seem to be recognised now, particularly by the British Comedy Awards' he says. 'Because if there hadn't been the clubs there would be no Michael McIntyre or Eddie Izzard. There's scarcely one comic who's made it huge in the UK who didn't start there.'
'Theatres and stadiums wouldn't be full without the clubs. You don't just magically acquire the skills to go from your bedroom to a 7,000-seater. Every night of the week somebody is doing an absolutely cracking and this is just one way of being recognised and celebrated.'
The winner will be announced on Christmas Eve.
– by Jay Richardson
(And we should point out that the Chortle Awards, which have been recognising the best in live comedy since 2001, will next take place in early 2014)
Published: 12 Dec 2013
What do you think?