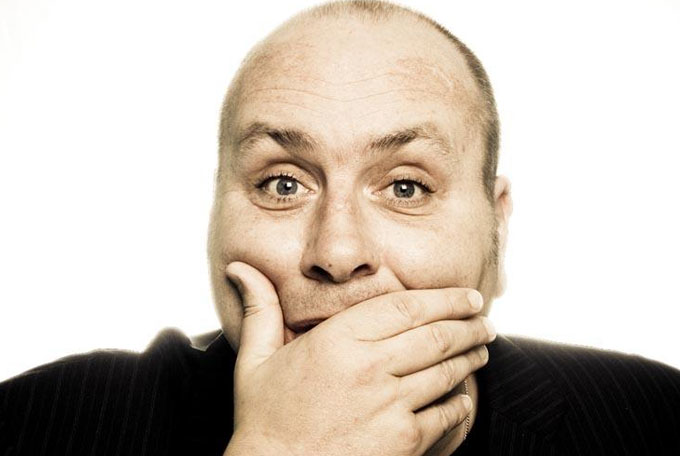 Comic Mark Rough dies of cancer
Sunderland comedian Mark Rough – who called himself the Mackem Motormouth – died today after a short battle with cancer.
The stand-up, who was in his mid-40s, was diagnosed about a month ago and had been undergoing intensive chemotherapy at St James Hospital in Leeds.
His friend Jill Bell broke the news of his death on Facebook. She posted: 'It is with great sadness I have to tell you that my old pal Mark Rough passed away at tea time.'
'I was supposed to see him again at the beginning of the week but crashed my car so couldn't get there. He laughed and took the piss as he always did, and told me not to worry, that he could wait until later this week…'
Colleagues were quick to post tributes and condolences on Twitter.
Justin Moorhouse said: 'Mark Rough - comedian and rough diamond died today. Thoughts with his family. Shitty news.
Toby Foster added: 'Mark Rough was a lot of things. Most of them crackers. It's sad that he's gone.'
And Phil Walker added: 'Can't believe comedian Mark Rough has died, I'm really gutted what a top bloke. RIP Mark God Bless You xxx
Rough started comedy in 1998, inspired after seeing Frank Skinner, saying 'I thought to myself that I didn't have to be Oxbridge educated, I could actually write about what I am, a white working class Mackem.'
But he admitted in an interview with North-East comedy website Gigglebeats: 'I was a horrific joke thief in my early days – in my defence I didn't know it was a complete no-no.'
And he came to notoriety on the circuit when he was charged with fraud in 2000 for advertising a gig with Bob Monkhouse and Lee Hurst, but disappearing with the ticket money – which resulted in him getting a conviction for fraud, three years' probation and a compensation order to repay the £2000 he'd stolen.
In the 2010 Gigglebeats interview he added: ' I've no defence, I was a wanker and almost killed live comedy in Sunderland. I've paid every penny back and have used my Roman Catholic faith to help me become a better person and to never visit those greedy thoughts again. Greed, ego and avarice are a pretty strong drug.'
However, he gradually rebuilt his reputation on the circuit, and was a regular on Chortle's forums, posting advice and praise for newer comedians.
He had been posting news of his progress on Facebook, jokily noting on Sunday: 'My beloved side burns fell out in the sink this weekend.'
And last week he said: 'Felt chatty and strong today. Can't second guess tomorrow, if the chemo follows pattern I may be out for the count for the day or as confused as a jordeeeee in a maths test.'
Here is Rough on stage:

Published: 27 Nov 2013
What do you think?