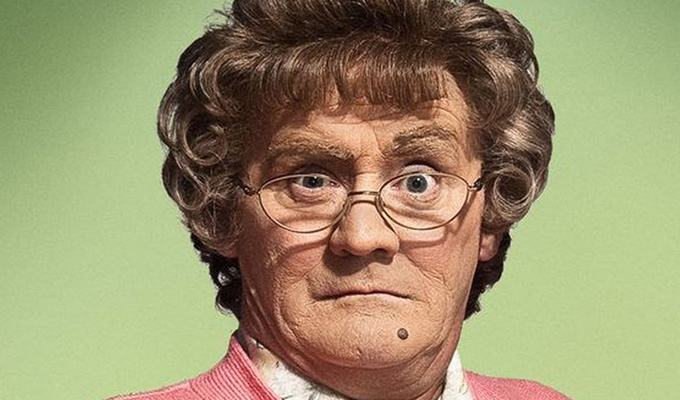 Who does Mrs Brown think she is?
MRS BROWN'S BOYS creator Brendan O'Carroll is to retrace his family history in BBC One's Who Do You Think You Are. He told the Irish Independent: 'They spent three months researching the family history to see if there are any interesting stories, so there must be a few in mine.'
JIMMY CARR has been presented with a Certificate Of Irish Heritage. The comic, who was born in Hounslow, West London, to Irish parents, said he was 'honoured and delighted" to receive the certificate, which is signed by the Taoiseach, before his appearance in Limerick at the weekend.
MILTON JONES is working on a possible BBC sitcom. He said: 'I am working with the BBC on an idea, they haven't sanctioned it as a pilot yet but we are working on a script. s always with these things everyone is very excited. Who knows when it will get aired. It is me and my dad in a shop, that doesn't sound very interesting but that is the gist of that.
FAMILY GUY fans have been misled by a hoax site that promised to reveal an announcement about the killing off of Brian in a hit and run. An internet site called briansannoucement.com which promises a 'special announcement' from the animated dog in just under ten days time, has been confirmed as a phoney by producers at Fox. he character was seen to die after a hit-and-run during the episode that aired in the States on Sunday.
BLUESTONE 42 and Bad Education will both have Christmas specials on BBC Three, it was confirmed today.
Story updated - we had originally reported the Brian's Announcement website as genuine.
Published: 26 Nov 2013
Recent News
What do you think?