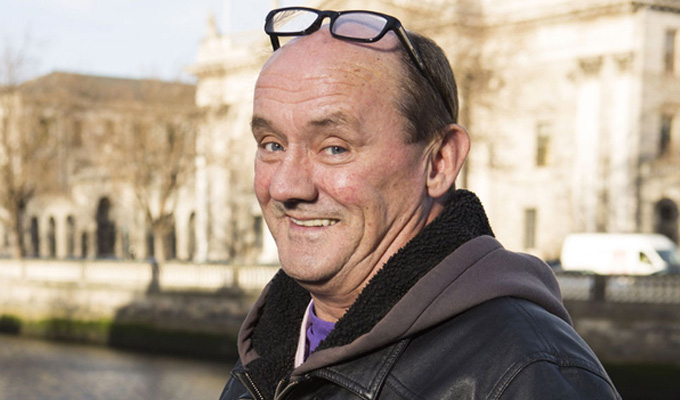 Brendan O'Carroll
Brendan O'Carroll is a writer, actor and comedian, best known for creating the Irish mammy Agnes Brown, star of the BBC One sitcom Mrs Brown's Boys. The youngest of eleven children, O'Carroll was born and raised in Dublin, and ran his own bar and cabaret lounge before turning to comedy.
He originally thought up the character of Mrs Brown for a two-week radio show in 1992, unintentionally becoming the character after the actress supposed to play her failed to turn up. Agnes Brown became the lead character in The Mammy, O'Carroll's first book, written in 1994. It became a bestseller and was turned into a 2000 film, starring Angelica Huston as Mrs Brown. O'Carroll followed it up with other books: The Chiselers, The Granny and Sparrow's Trap.
O'Carroll also wrote five plays based on Mrs Brown between 2001 and 2009, including Mourning Mrs Brown, For The Love Of Mrs Brown, and How Now Mrs Brown Cow? The stage phenomenon began at the Glasgow Pavilion, and in 2010 BBC Scotland in 2010 to turn the various adventures of Mrs Brown into a TV show. The finished product, Mrs Brown's Boys, was broadcast on BBC One in 2011 to divided critical opinion, but growing audience. The shown returned for a second series in 2012, and won a BAFTA in the same year for best sitcom, as well as O'Carroll being nominated for best male performance in a comedy programme.
Read More