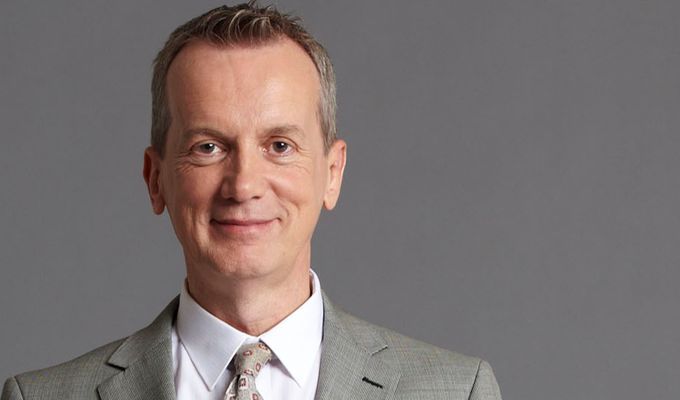 Kids take over Room 101
ROOM 101 is to make a special episode featuring only children complaining about their pet peeves. Frank Skinner will host the one-off, which will be recorded next week and air for Children In Need.
HAVE I GOT NEWS FOR YOU attracted an impressive 4.67million viewers on Friday night – making it the most-watched show outside the soaps. Hosted by Stephen Merchant and with guest panellists Hal Cruttenden and Gabby Logan, the show took 21.9 per cent of the audience share. However, it wasn't such good news for Greg Davies's acclaimed sitcom Man Down, which attracted 1.5million viewers to Channel 4, slightly below the 1.7million average for the slot.
The Millers, the American sitcom starring Will Arnett which airs on Comedy Central in the UK, has had its 13-episode first season extended to a full 22 weeks by CBS. The network has similarly expanded Andy Samberg's cop sitcom Brooklyn Nine-Nine, which was recently bought by E4 here.
SHAZIA MIRZA, Kate Smurthwaite and Indian comedian Aditi Mittal are taking part in the BBC's 100 Women – a day of 'debate and discussion' on Friday. Also taking part are the likes of Cherie Blair, Clare Short and Jacqui Smith.
STARS including Tina Fey, Julie Andrews and singer Tony Bennett have paid tribute to Carol Burnett, when she picked up the annual Mark Twain Prize for American Humor in Washington last night. 'I'm overwhelmed, totally overwhelmed,' Burnett said before the ceremony. 'I just hope after tonight they'll knock me down a few pegs because I think I'm getting a really big head.'
Published: 21 Oct 2013
What do you think?