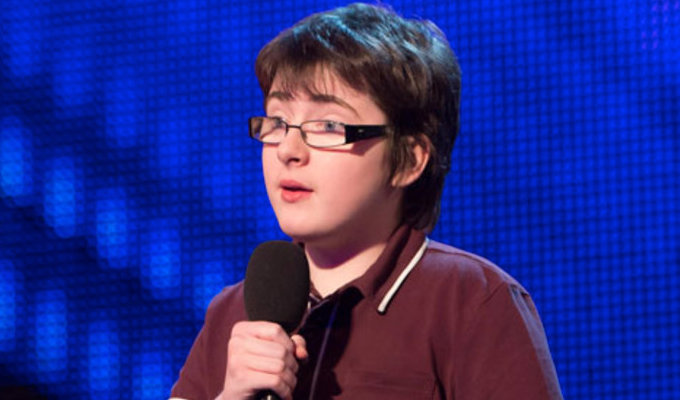 Acting role for BGT comic Jack
Teenage Britain's Got Talent comic Jack Carroll is to star in his first short film.
The 14-year-old, who has cerebral palsy, stars in Going To Mecca opposite Aqib Khan, whose biggest role to date was in the movie West is West.
The pair play half-brothers who go to Blackpool to scatter the ashes of the father who raised them both, where they decide to track down the real father of Khan's character, Omar.
In a blog entry, director and co-writer Jason Wingard praised his young leads, writing: 'Jack is going to be an absolute superstar on the comedy circuit in the coming years and Aqib showed us just how talented an actor he is, often bearing the emotional brunt of the plot.'
The film was funded by Wingard's prize money for winning the Virgin Media Shorts competition in 2011 – and is set to hit the festival circuit next year.
It also features stand-up Tom Binns in his guise as spiritualist Ian D Montfort, as well as fellow comic Peter Slater.
This trailer has just been released:
And here is a 'making of' video:
Published: 13 Oct 2013
What do you think?