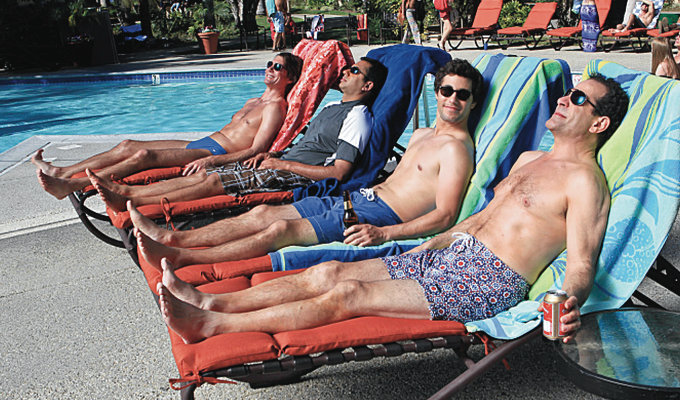 We WERE Men...
One of Comedy Central's big new sitcom imports has been cancelled after just two episodes.
Last month,the UK channel announced that it had bought We Are Men – about four male flatmates living together after a failed relationship – from CBS, which boasted of the show's 'award-winning cast' and 'high-quality production values'.
However the show has just been pulled in the States after this week's second episode attracted 5.4million viewers.
Star Jerry O'Connell tweeted: 'We Are Men cancelled. What a fun ride. Love those guys.'
And co-star Kal Penn said: 'Loved our cast & crew. Much love to the peeps who watched & enjoyed'.
We Are Men also starred Chris Smith and Tony Shalhoub, in his first regular role since Monk.
At the same time as cancelling We Are Men, CBS announced that Melissa McCarthy's comedy Mike & Molly will return to US screens on November 4.
There is, however, better news for Comedy Central's other big new autumn import, The Millers.
The Will Arnett sitcom attracted a strong audience of 13.1million for its first episode on CBS last Thursday. The series launches in the UK on Monday.
Published: 10 Oct 2013
What do you think?