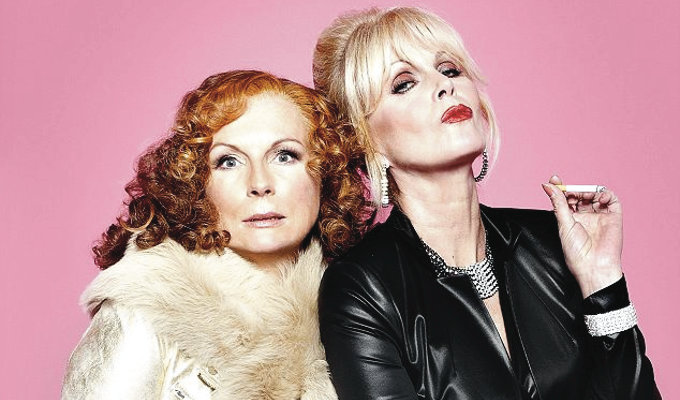 Make your mind up!
Jennifer Saunders has done a U-turn on the Absolutely Fabulous film – now saying that she hopes to get it off the ground next year.
In an interview with Glamour magazine earlier this week, she ruled outthe long-awaited movie, saying: 'It'll never happen.'
But in a new interview with Radio 4's Front Row she said she may well bow to pressure to fans.
She said: 'Because everyone's saying "Why don't you write it?", I'm thinking "Yeah, why don't I write it?"
'It would be quite easy, Joanna Lumley would like it. You know, I might well do it.'
Her comments are in complete contrast to what she told the magazine, when she said: 'We've been talking about it for so long and now I've just got this feeling that Ab Fab is in such a nice place now - if we made the film there would be such a danger that we could ruin it.'
Saunders previously spoke of writing a script in which Patsy and Edina wake up hungover in an oligarch's yacht.
The sitcom was most recently revived for three special episodes on Christmas Day 2011, New Year's Day 2012 and to mark the Olympics.
Published: 9 Oct 2013
What do you think?