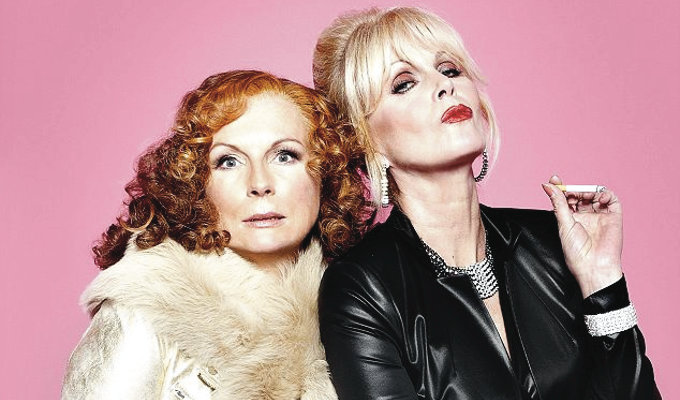 Ab Fab movie? It'll never happen
Jennifer Saunders has ruled out talk of an Ab Fab movie, saying: 'It'll never happen.'
Her comments in Glamour magazine come less than two years after she spoke of writing a script in which Patsy and Edina wake up hungover in an oligarch's yacht.
And as recently as January co-star Joanna Lumley confirmed the script was in the pipeline, vowing: 'Whatever it is, I'll be there.'
But Saunders has now poured cold water on the much-anticipated project.
'We've been talking about it for so long and now I've just got this feeling that Ab Fab is in such a nice place now - if we made the film there would be such a danger that we could ruin it,' she told the magazine.
Saunders spent much of the interview slating the culture of the BBC for putting management ahead of creativity.
'It's become top-heavy in such an ugly way,' she said. 'They went corporate instead of being what they should be which is a national resource which trains people and curates the best programmes, encourages talent and provides great news.
'They just became an executive-run place for idiots.'
Published: 7 Oct 2013
What do you think?