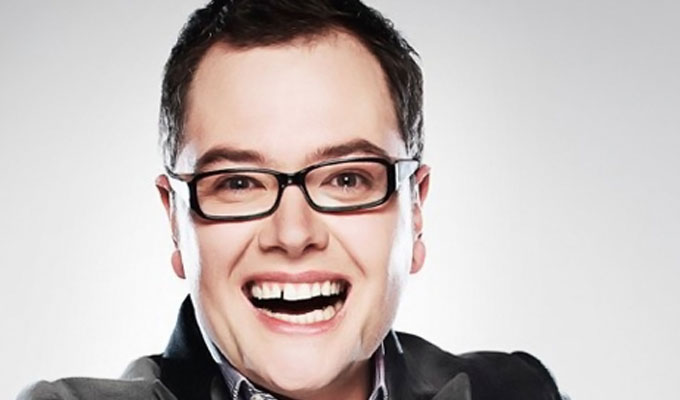 Alan Carr abandons his sitcom
Alan Carr says his planned sitcom has been put on hold – because he was too slow in writing it.
He had planned to write and star in a comedy based around a professional dog-walker, but was beaten to the idea by BBC Four.
The Chatty Man host told Digital Spy: 'I'm the worst at writing and getting stuff down
'There's one been commissioned for BBC Four which is identical to mine! That's how slow I am, and I could slap myself for not being more proactive. I'm so lazy.'
In July, the BBC commissioned six episodes of the sitcom Puppy Love from Getting On creators Jo Scanlan and Vicki Pepperdine, in which Scanlon plays ay formidable dog trainer.
Carr said: 'I was sitting and writing, and then I went, "Oh no, shit!"'
The comic said he would like to write another sitcom, but was struggling to think of a subject.
And he also revealed that he would be going on tour again next year.
Published: 28 Sep 2013
What do you think?