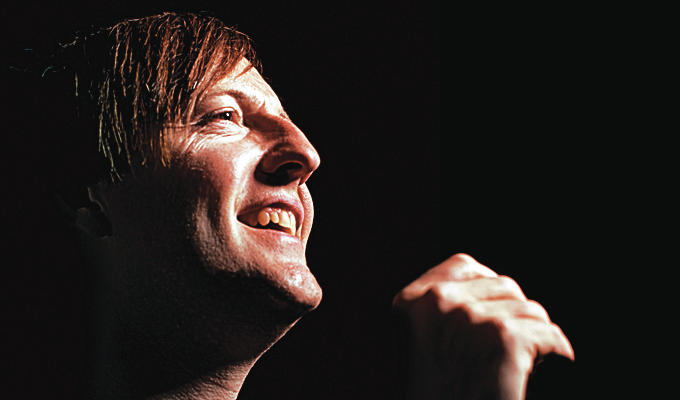 R4 series for Andrew Maxwell
Andrew Maxwell and Tom Wrigglesworth are to record new shows for Radio 4.
Four episodes of Andrew Maxwell's Public Enemies have been commissioned, each comprising a stand-up routine about a different 'slow news bugbear'.
The shows sill cover the food industry, 'from horseburgers up to snail ice-cream', the internet, the drugs trade and nationalists.
Producers say Maxwell will use 'his trademark intelligence and political incisiveness to dig behind the clichés and assumptions' about the topics.
The episodes will be recorded in front of a studio audience, and the BBC is especially keen to invite people with first-hand experience, who could offer their perspective as part of the audience banter. Recordings will take place in London in September and October at Broadcasting House and Up The Creek comedy club.
Meanwhile, Wrigglesworth returns to Radio 4 with a new programme called Tom Wrigglesworth's Hang Ups.
He has previously recorded two series of his Sony Award-winning Open Letters for the station in which he investigated corporate lunacy, following his 2009 Edinburgh show An Open Return Letter to Richard Branson in which he challenged the Virgin boss over extortionate rail fares.
The new series invites listeners to eavesdrop on Tom's telephone calls home to his parents, and is described as 'a bit of totally legal phone hacking'.
This, too, will be recorded in front of a studio audience. See our free tickets page for details of attending either show.
Published: 28 Aug 2013
What do you think?