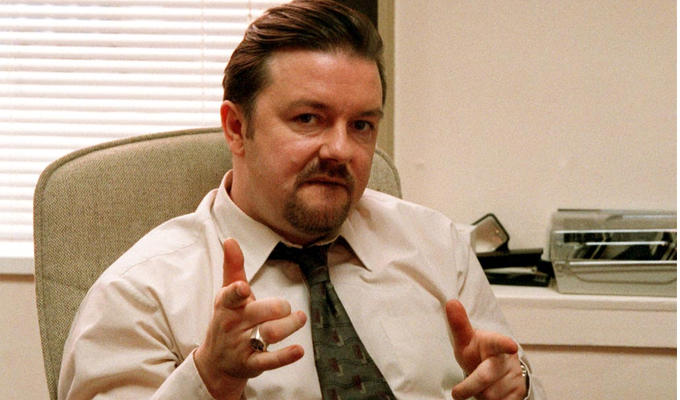 David Brent: The movie
Ricky Gervais is planning a movie revolving around his Office character David Brent.
His current web series Learn Guitar with David Brent will, according to the Hollywood Reporter, be the basis for a movie about Brent trying to make it in the music industry.
The comic has previously hinted at recording an album as his Office alter-ego, and has been rehearsing with a band for high-profile charity gigs at the end of the year.
The Office ended in 2003, but the box office success of The Inbetweeners movie and the current Alan Partridge film Alpha Papa has shown a healthy demand for movies spun off from TV comedies.
Gervais, who will next be seen starring in the new Muppets movie, is also in talks to write, direct and star in another film, the trade paper says, but gives no other details.
Click here to read Gervais's interview with the Hollywood Reporter.
Published: 22 Aug 2013
What do you think?